Protests continue in Iran
Tens of thousands gathered together in Iranian and Eastern Kurdistan's cities to protest the oppressive regime and economic policies of Tehran.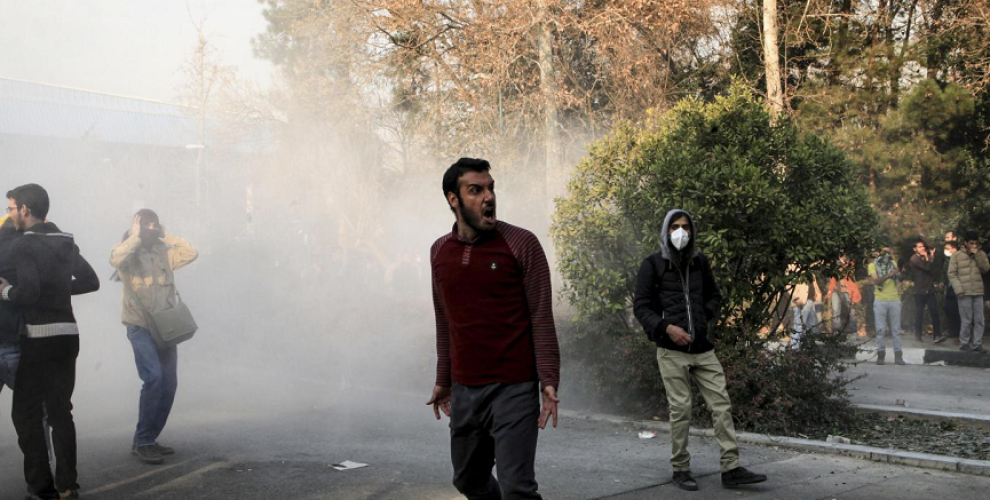 The protests continued for the seventh day in Iran, as thousands took it to the streets against the Iranian government. Clashes erupted between Iranian forces and the demonstrators.
Demonstrations reported in Tehran, Isfahan, Kerec, Rashd, Ehwaz, Hemedan, Shiraz, Tabriz, Xuremabad, Sine and Kermanshah last night, and chanted slogans condemning Iranian regime.
Thousands gathered together in Tehran's Inkilap Square and Veli Asir Junction. Protestors clashed with Iranian police and continued their demonstrations until early hours of the day.
In Sine, Iranian police detained several demonstrators after thousands of people gathered to protest the Tehran administration.
In Isfahan, Xumeynishehd and Lencan protestors clashed with police and chanted slogans "death to the dictator". In Lencan protestors attacked the office of the district governor.
The clashes between the protestors and Iranian security forces continued until late Tuesday night in Shiraz.
Opposition sources said there are demonstrations in Tabriz, Xuramabad, Izah, Mahshehr, Abadan, Masjid Suleyman and Guherdest to protest the government.
SUPPORTERS OF THE REGIME DEMONSTRATE
Iranian state tv reported demonstrations by supporters of the Iranian regime. The crowds waved Iranian flags and pictures of supreme leader Ayatollah Ali Khamenei, as well as placards reading "Death to seditionists".