New Garda boss appointed under cover of darkness
The former assistance chief of the RUC police, Drew Harris, has been controversially sworn in as Garda Commissioner in an extraordinary midnight ceremony at the force's headquarters in Kevin Street, Dublin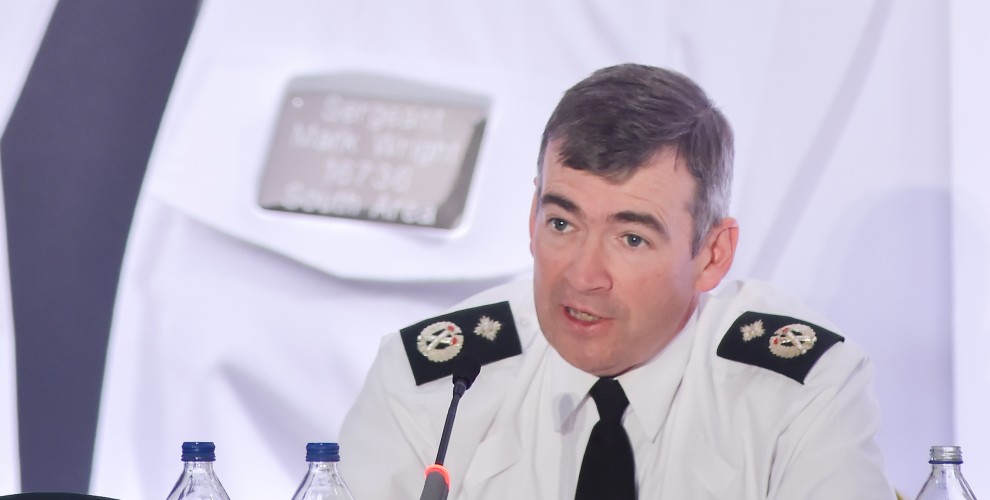 It is understood the late night appointment took place to prevent a last-minute legal intervention aimed at blocking his confirmation this morning.
It was revealed last week the appointment was taking place without the necessary vetting procedure, while families of victims of collusion had also been considering a court appeal.
Harris has come under criticism as the front man for the PSNI police in the North (formerly RUC) for blocking investigations into cases of collusion between loyalist death squads and the Crown Forces.

Last week Ciaran MacAirt, whose grandmother was killed in the McGurk's Bar bombing in Belfast, had his request for a judicial review rejected by the High Court in Dublin.

He said Harris had done terrible damage to the confidence of nationalists and unionists who are looking for truth.
"The Police Service of Northern Ireland was touted as a reformed police force," he said. "The only services our families have received were denial and delay. The PSNI has done nothing other than try to block our campaign for truth and acknowledgement.