Nasir Yagiz: They can't stop the glorious uprising
Nasir Yagiz commemorated Zulkuf Gezen, who carried out a sacrifice action against the isolation, and said; "Those who impose intimidation and fear can't stop the glorious uprising, whatever they do."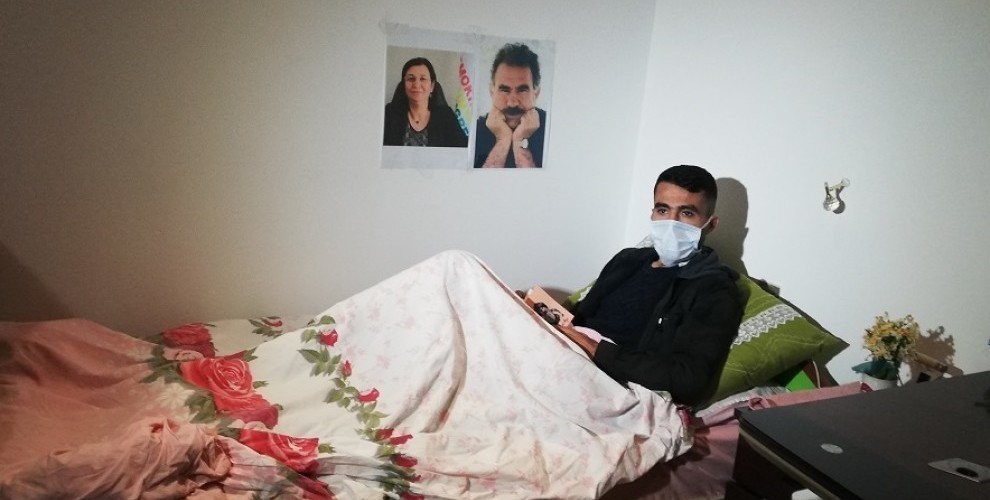 Nasir Yagiz, who has been on a hunger strike for 119 days demanding an end to the isolation imposed upon Kurdish Peoples' Leader Abdullah Ocalan, issued a message for Zulkuf Gezen, who carried out a sacrifice action in prison. Hunger striker Nasir said Zulkuf Gezen's message should be understood correctly. Yagiz's message is as follows: 
"There is no power on Earth that could imprison a sacrificing heart that carries its people in love with freedom. The level of sacrifice that is nurtured by the philosophy of the leader has manifested in Heval Zulkuf Gezen, who is a leader of truth dedicated to the people and the cause. Kurdistan has been invaded by the fascist dictatorship from one end to the other. Heval Zulkuf's level of sacrifice has shocked the fascist dictatorship and his body was taken away in a pirate-like stunt.
VICTORY WILL BELONG TO THE PEOPLE RESISTING
Amed has been invaded by fascism again, attempting to alienate the people from the legendary resistance of the century in Sur like in martyr Delal Amed's funeral. Those who impose intimidation and fear can't stop the glorious uprising, whatever they do. This spirit has reached the people and become a vanguard, it will spread further among masses and peak on Newroz Day, to be the great slap in the face of the fascist dictatorship on March 31 in the elections.
When the Leader said 'Those who have a great claim for life must have great effort', he called us to take on the duties of the time. Martyr Zulkuf Gezen has upheld this duty with his sacred revolutionary sacrifice, setting the bar for all of us. As a people, we must be able to create the great insurgence with glorious organization!
The Kurdish people must understand Zulkuf Gezen's message correctly and come together around the Leader with the sacrifice spirit the process requires. Victory will be ours, victory will belong to the people resisting.