Mothers in Gebze: We will stand by our children to the end
Mothers of political prisoners on hunger strike against the isolation in Imrali were barred from protesting in front of the Gebze Prison.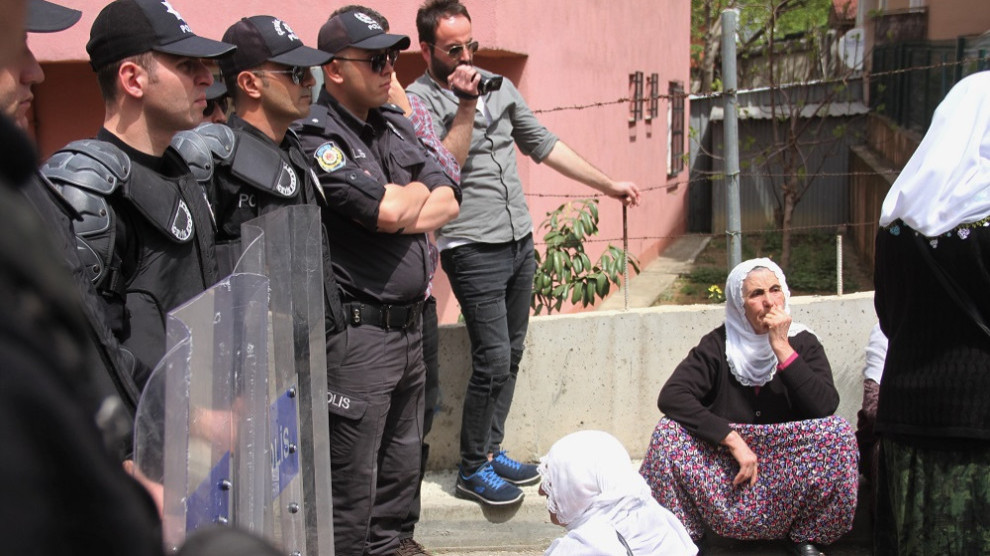 Mothers who wanted to hold the 17th vigil in front of the Gebze Prison to support their children who are on hunger strikes to protest the isolation imposed upon Kurdish People's Leader Abdullah Ocalan were barred by the police, who surrounded the mothers marching to the Gebze Prison and checked the IDs of journalists who were documenting the incident.
POLICE TO THE MOTHER'S CRIES: DON'T PUT ON A SHOW
 
During the arbitrary blockade and barring, one police man reacted to one mother's cries and told her to "not put on a show". The mothers protested the police and said, "Don't stop us, stop those who rape 5 year old children!"
POLICE DELETES JOURNALIST'S FOOTAGE
Mothers who wanted to get out of the blockade were cut off with a riot police barricade for a long time. The police pressured the mothers to force them into taxis and stopped the journalists from capturing video. The police also deleted footage from United Struggle reporter Serpil Unal's phone.
As they left the area in a vehicle, the mothers said they will support their children on hunger strikes to the end and that they will gather in front of the prison again the same time tomorrow.