MMC statement on Manbij suicide attack
A suicide attack was carried out in front of the Qasir Al-Umaraa restaurant on the Sindis Street in Manbij city center at 12:38 Wednesday noon. The attack killed 15 people, including 4 US soldiers, and left 18 other people wounded.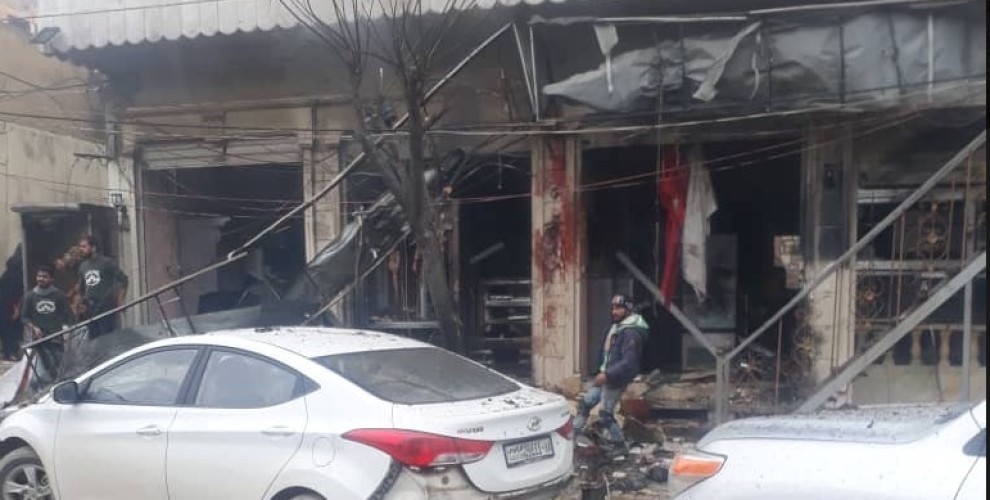 Manbij Military Council (MMC) released a statement about Wednesday's suicide attack that killed 15 people and wounded 18 others in Manbij city center.
The statement underlined that terror has once again targeted the security and peace of the Manbij city which was liberated through the efforts of the people and fighters, and said the following:
"We, the Manbij Military Council, vehemently condemn this vicious incident. Wednesday's attack has proved once again that terrorists are still capable of carrying out attacks, which requires us to uphold our responsibility to save our people and the world from dark forces and ensure their security. We emphasise that this incident has not crushed our will. On the contrary, it increases our determination and insistence to counter the terrorists that are planning to disrupt the security of North and East Syria regions. With the partnership of the International Coalition, we will strengthen our defense.
It is seen clearly that the terrorists are targeting the security and peace of the region, and their danger has yet not ended. In this scope, we state that we will continue our struggle against the terrorists until we frustrate all the plots against liberated areas."
In the meantime, identities of the 9 civilians killed in the attack have been disclosed as:
- Yasir Ehmed El-Xelef from the village of Qeraa,
- Fadiya Ebûd and her daughter Seher Milhim from Aleppo,
- Mihemed El-Ehmed, staff of the restaurant hit by the attack,
- Hesen Henkorî from the village of Um-Jalud,
- Yasir Xewlî Eqasî who had migrated from Shehba to Manbij,
- Red El-Kurdî from the village of Haj-Abdine,
- Hemze Şiya from Bilind village of Kobanê,
- Weyso Faris from Xerab Zir village of Kobanê.
On the other hand, bodies of two victims of the attack are kept in the Fırat (Euphrates) Hospital's morgue.
Hospital official Ehmed El-Hito stated that bodies of most of the victims have been retrieved by the families and buried.