At least 14 people against isolation detained in Istanbul- UPDATE
Police attacked a demonstration against the isolation of Öcalan in Istanbul and detained at least 14 people.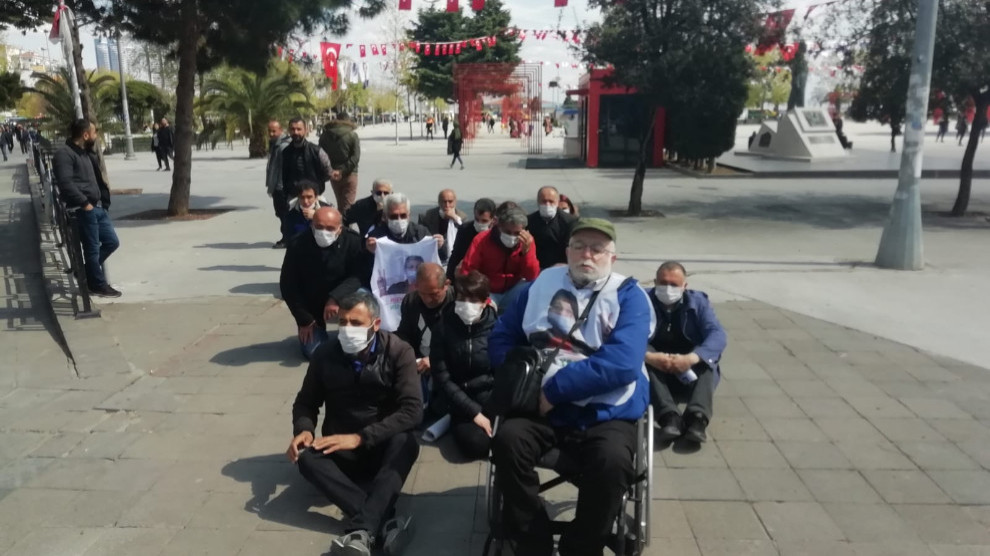 Masses joined a sit-in action in Kartal district of Istanbul to draw attention to the hunger strike protests demanding the end of the isolation regime executed against Kurdish People's Leader Abdullah Öcalan.
The Turkish police attacked the demonstrators and detained at least 14 people.
The 'Solidarity with the Prisons Initiative' protested the attack, saying; "We will raise our voice against isolation louder every day. We will not bow to your atrocities."
Names of the detainees are: Dilber Demir, Hünkar Karasungur, Vildan Doğan, Erkan Tarin, Makbule Şeker, Müjdat Şeker, İlhan Ayazdır, Nasrettin Kavak, Deniz Ekinci, Sibel Demirkuş, Hatice Doğan, Burhan Gökyüzünde, Yetkin Alkan, Nazmi Tümerdem.