Kurdish political prisoner writes to lawyer Margaret Owen
Hunger striker Sedat Alciçek has been in prison for 10 years and is now in F Type Closed prison in Kirikkale. He wrote to British lawyer Margaret Owen to thank her for her recent visit to Amed, his hometown.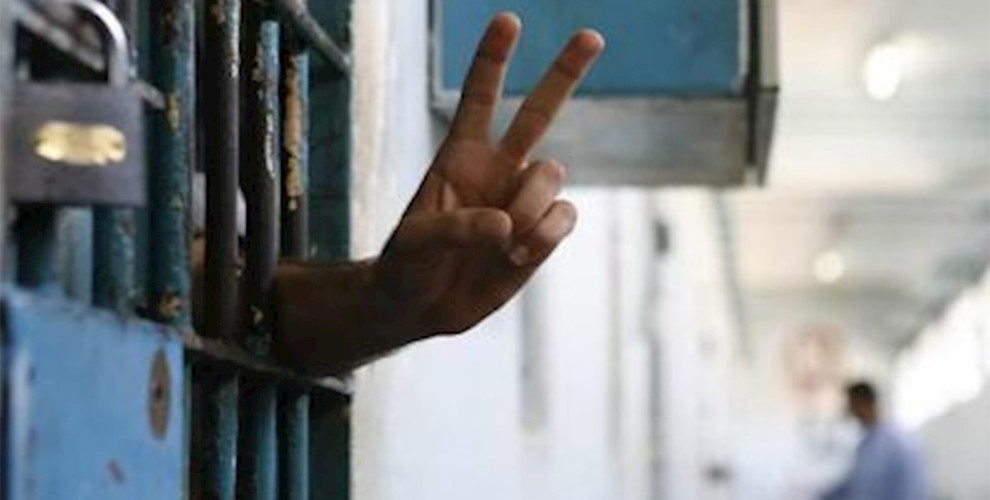 Solidarity knows no boundaries, the voice of resistance knows no prison bars. Sedat Alciçek, a prisoner from Amed, has written to British lawyer Margaret Owen to greet her and thank her for her recent visit to Amed (Diyarbakır).
In the letter, Sedat Alciçek writes: "We greet you with the excitement and enthusiasm of hunger strikes that began with comrade Leyla Guven and which became widespread with us, political prisoners. We send our sincere greetings, love and respect to you and our dear friends who came from the UK together with you and other countries to share the message of solidarity and supported us, the revolutionary prisoners who are on a hunger strike. Together with my five other comrades in this prison, we have been in absolute resistance since December 2018 to break the absolute isolation (quarantine) on our leader. Until this isolation on Leader Apo is not removed, our action will continue at the expense of our death and we will continue."
Alciçek said they were "saddened by the fact that valuable human rights defenders like you visited Amed, which is my hometown, and could not meet with Leyla Güven. As you already know and aware that law and justice in the Republic of Turkey is like a theater play. And the isolation in Imrali and the system applied there is shaped according to the political interests of the political power and with this understanding, Imrali isolation is being carried out."
Alciçek underlined that "Apart from the hunger strike, no other way and struggle was left. We have entered an indefinite hunger strike due to the attacks on our people, our political struggle and the people of Rojava; arrests, pressures, bombardments on the geography of Kurdistan, inhumane attacks on guerrilla corpses and the arbitrary execution of the civilians."
Alciçek conveyed to Margaret Owen the greetings, love and respect of all "my friends in prison. we are proud that you have traveled thousands of kilometers away to support Leyla Güven and all the prisoners who are on hunger strike; and we want you to know that you've made us happy. And I also congratulate you on having universal human values.
Hopefully one day, we will see you in free spaces. We invite you to Amed again and you will be our guest. We will surely succeed with this hunger strike. The isolation on the leader Abdullah Öcalan, who offers a rich thought to the oppressed, democracy, freedom and everyone in the world and to the oppressed women in particular, will end. And I thank you for the effort of all socialist friends who came with you and Amed to break this isolation."
Prisoner on hunger strike also saluted German Left Party Representative Hakan Tas, Johan Petter Andresan from Norwegian Red Party, Green Party Vice President Lorena Lopez Lacale and Left Party Co-Chair in France Danielle Simonnete.