Imam Sis taken under treatment in Newport
Kurdish activist Imam Sis who has ended his hunger strike in Newport on day 161, has been taken under treatment in hospital.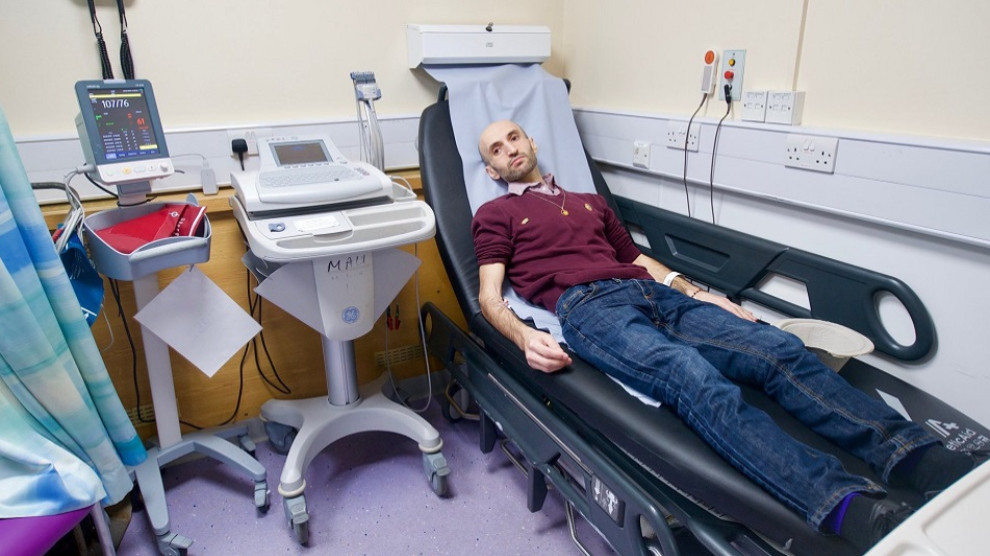 The hunger strike and death fast actions demanding the end of the isolation imposed on Abdullah Öcalan, have ended following a call the Kurdish leader conveyed through his lawyers earlier today.
Kurdish activist Imam Sis announced ending his hunger strike today in line with Öcalan's call. Sis said that their action has achieved its goal and that in the new process they will be giving a struggle based on the freedom of Kurdish People's Leader Abdullah Öcalan.
Sis stated that; "First of all, I bow with respect before the memory of the comrades who have become the true creators of victory with their actions of self-sacrifice in this historic resistance process, and promise to keep their dreams alive in our struggle."
Remarking that the resistance initiated under the lead of Leyla Güven has broken the resistance, Sis said; "Now is time to completely destroy the AKP-MHP fascism and colonialism, and to free Kurdistan and the Leader."
The Kurdish activist continued; "The isolation might have been broken but this does not mean the end of everything. Leader Apo is still imprisoned in Imralı. There are plans and threats of an attack against Rojava. In essence, the freedom question of the Kurdish people still stands before us. There are historic opportunities and for this reason the Kurdish people should unite around common values and step up the struggle more than ever."
Sis underlined that the success achieved by this resistance is the victory of Kurdish mothers with white scarves who are resisting on the streets every day, and of Leyla Güven and all the Kurdish people.
Sis announced ending his hunger strike in a statement he made after watching the press conference of Öcalan's lawyers at the Kurdish Community Centre in Newport where he was accompanied by groups of Kurds and their friends. Sis was then taken to Royal Gwert Hospital in Newport where his treatment began after initial examinations. The treatment of the Kurdish activist is expected to last a few days.