Imam Şiş reached day 155 of hunger strike in Newport
The hunger strike resistance demanding the end of the isolation imposed on Abdullah Öcalan, continues with determination in Turkey, Kurdistan, Europe.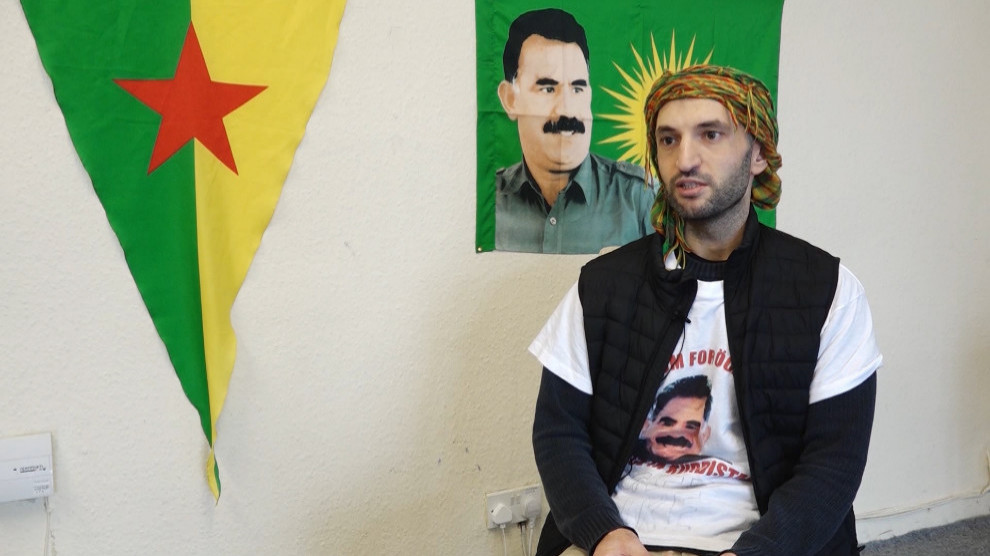 Kurdish activist Imam Şiş has been on hunger strike for 155 days in Newport, Wales. Despite his health problems he said he will continue his fast until isolation is lifted.
Imam Şiş has reiterated his determination in continuing the hunger strike until isolation is lifted. While recognising the visit granted to lawyers to Kurdish People's Leader Abdullah Öcalan is a very big step and success, confirmed that it falls short of ending isolation which is the demand of the hunger strikers.
Şiş reminded to have gone on hunger strike joining the "resistance led by Leyla Guven who had launched hunger strike on 7 November." The Kurdish activist has been experiencing heavy health problems in the last few weeks, as confirmed by solidarity groups in Wales.