HPG statement on guerrilla actions and Turkish attacks
A soldier of the Turkish army was shot dead in Heftanin, Southern Kurdistan and one other during clashes in Hatay province in southern Turkey.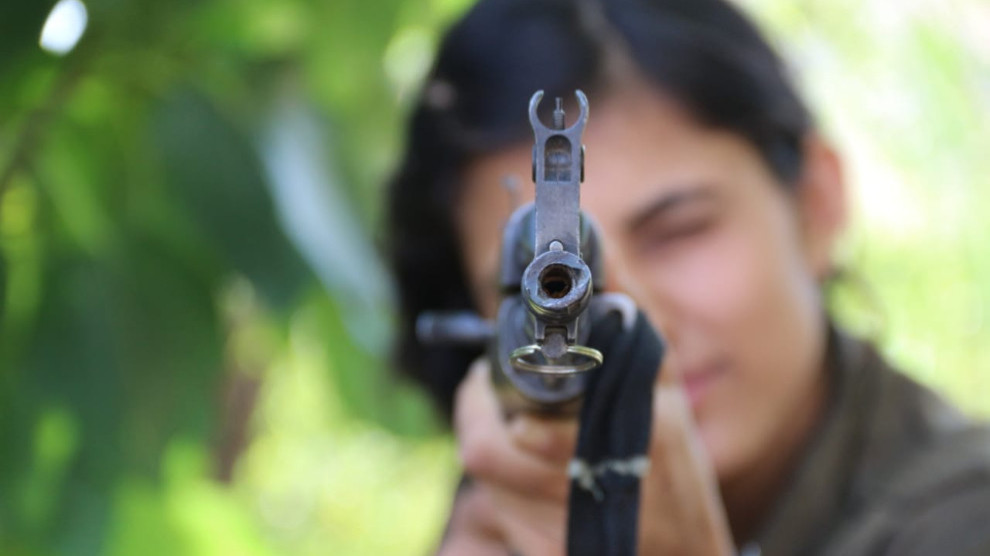 The Press Office of the People's Defense Forces (HPG) released a statement providing information on a guerrilla action in Heftanin, clashes in Hatay, air raid on Medya Defense Zones, wildfire started by the Turkish army in the province of Şırnak and counter-activities in Van.
Heftanin
In the Heftanin region of Medya Defense Zones in Southern Kurdistan (Northern Iraq), guerrillas continue to resist the Turkish army's occupation operation, which started a month and a half ago. According to HPG, one soldier was shot dead on Hill Dûpişkê on August 2, while another soldier was injured by a sniper.
Hatay
In Dörtyol district of Hatay province, the Turkish army conducted extensive military operations in June and July. HPG reports that clashes erupted between the Turkish forces and guerrillas on June 5, 10 and 21. At least one soldier was killed and several other soldiers were injured during the fighting. On July 21, HPG fighter Ciwan fell a martyr and his identity details will be published at a later date.
Zap
On August 2, Turkish fighter jets bombed the Karker area in Zap region. The guerrillas suffered no losses as a result.
Gabar
On the same day, the Turkish army bombarded the areas of Basret, Dêrsew and Findikê on Mount Gabar in Şırnak countryside with artillery, causing a forest fire which has still not been extinguished.
Van
The HPG statement added: "Since August 1, a group of about twenty people has been carrying out counter-activities in the clothing of our forces in the villages of Nalecan, Dêra, Xaçka, Dêze and Liçekê, located in Masiro region in Başkale district of Van province. The population of the region must be careful of this counter-group."