HDP MP pepper sprayed in the face by the police
The police sprayed pepper spray directly to HDP MP Pero Dundar's face during the protest against political genocide operations.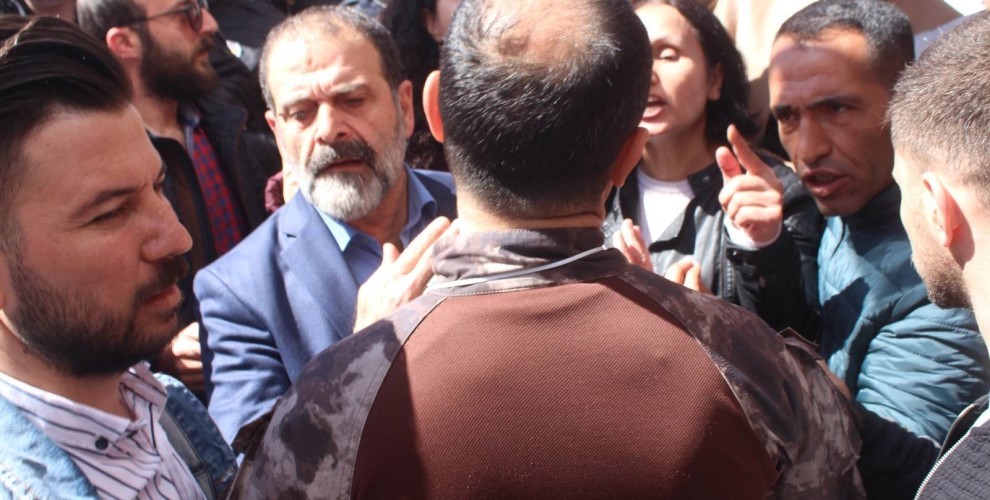 A demonstration was held in Mardin to protest the political genocide operations where 19 people including HDP Caucus Member Semire Kut, DBP Provincial Co-chair Leyla Bozkurt and HDP Nusaybin District Co-chair Samiye Demir were detained.
LONG BARRELED WEAPONS AGAINST THE PROTEST
The Karayollari Park area was surrounded by the police because HDP members were to receive the HDP candidate there. The busiest street in the city, Vali Ozan Avenue, was closed for traffic and water cannons, armored vehicles and dozens of special operations police units were positioned around the park.
THE PEOPLE AND MPS ATTACKED WITH GAS
As HDP members including HDP MPs Tuma Celik, Pero Dundar and Ebru Gunay arrived at the park, the police attacked the crowd with pepper spray. Some members of the public fainted due to being pepper sprayed in their faces. One police officer was seen directly spraying HDP MP Pero Dundar in the face.