HDP co-chairs: Great determination shown for peace and democracy
HDP co-chairs Pervin Buldan and Sezai Temelli commenting on the fact that the resistance against isolation has come to an end, said: "A great determination was shown."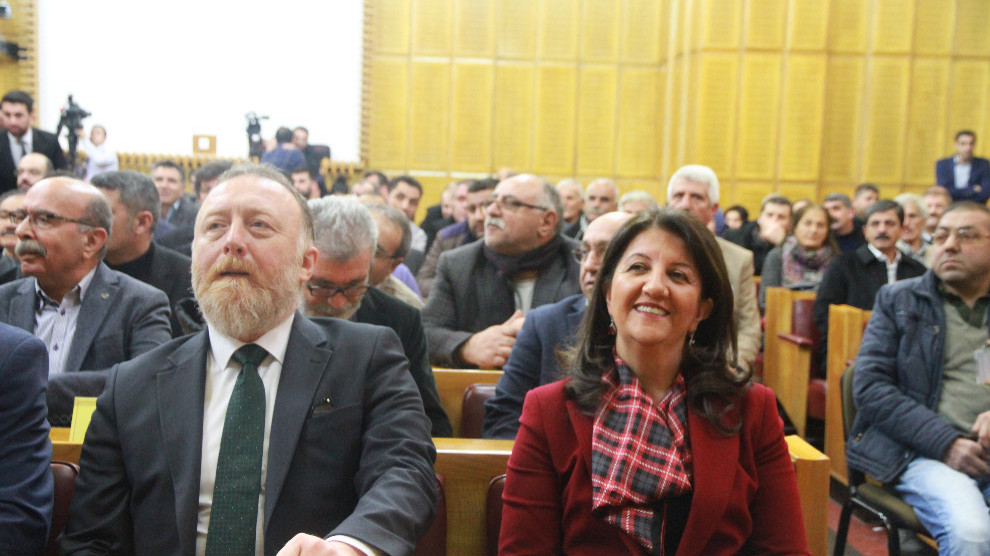 HDP co-chairs Pervin Buldan and Sezai Temelli made a statement about the call of Kurdish People's Leader Abdullah Öcalan and the end of hunger strike and death fast resistance.
'Freedom and Democracy have won'
Buldan and Temelli said in the statement: "The struggle to end of the isolation against Mr Öcalan and other prisoners in İmralı, which was the demand of the hunger strikers, together with the compliance with international and national laws as to the rights of prisoners, has registered a positive step with the meetings by the lawyers with Öcalan."
The hunger strikers, said the HDP co-chairs, "have shown great determination and commitment to the struggle for freedom and peace, law and democracy."
Buldan and Temelli underlined that "eight people lost their life in the course of the resistance and this has brought us all to great pain. Unfortunately, the efforts we made to prevent such pain were insufficient and life losses could not be prevented. We would like to extend our deepest condolences to our families and people."
'We will concentrate on our work'
In the coming period, added the statement, "we will further intensify our efforts to make democratic politics more successful, to keep the struggle for democracy, freedom and peace more determined and organized, and also to learn from our deficiencies in the field of democratic politics."
The HDP co-chairs also said that they will "now work to ensure that those who have been on hunger strike will be able to attain their health quickly. Providing effective and rapid treatment is the most urgent and important task. In this regard, the Ministry of Health and Justice, professional organizations in these areas, TTB and HRFT, all human rights organizations have a great duty and responsibility. We will be monitoring closely that everyone does what it should.
We would like to thank all the democratic people, families, institutions and organizations who have been with us in this process and who have continuously shown their support and solidarity."