Dozens detained in political genocide operations in four cities
Dozens of people have been taken into custody as part of the political genocide operations of the Turkish state in four cities of Northern Kurdistan and Turkey.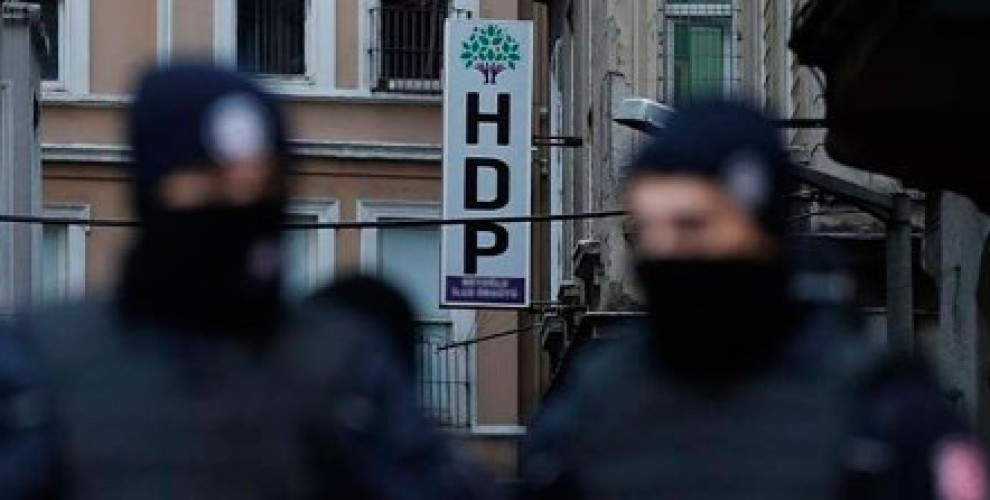 Turkish state forces have taken into custody dozens of people in Adana, Antalya, Mersin and Bingöl as part of the ongoing political genocide operations.
ADANA
20 youths who were detained in Adana early yesterday morning are still held in custody in Adana Security Directorate while no lawyers are allowed to visit the detainees. No information has been provided yet as to why they have been detained.
MERSİN
The number of those detained in the operation conducted against HDP provincial and district co-chairs and administrators in Mersin rose to 10 since yesterday morning.
10 members of the Peoples' Democratic Party (HDP) were taken into custody in house raids in Mersin's central Akdeniz, Yenişehir, Toroslar and Mezitli districts yesterday. Names of the detainees who are held in the Security Directorate are: HDP Mersin provincial co-chairs Hatice Şahin and Mirza Söylemez, Yenişehir district co-chair Feride Merengöz, Yenişehir district administrator Nuri Balta, Mezitli administrators Rojhat Yıldız, Meryem Bays, Nimet Burak, Lezgin Özden, Yakup Etiş, Toroslar district administrator ibrahim Karadağ.
ANTALYA
Turkish police conducted house raids on several houses and HDP office in Antalya yesterday and detained 24 persons, among whom are also HDP Antalya co-chair İhsan Nergiz and Songül Sarkli. The detainees are held in the provincial Security Directorate.
Furthermore, HDP Kepez district administrator Hogır Gürses was violently detained by the Turkish police in Güneş neighbourhood. The Hogir family stated that they could not get any information on the aftermath of son since his detention, and do not know where he is held right now.
BİNGÖL
Democratic Regions' Party (DBP) former administrator of Bingöl's Karlıova district, Zeki Bozan was detained by soldiers who raided his home in the village of Ciligözü, and was taken to the Karlıova District Gendarmerie Station.