Demos in Stuttgart, Rome and Athens protested Turkish attacks
Demonstrations against the Turkish state invasion of Northern and Eastern Syria have been held in Stuttgart, Rome and Athen.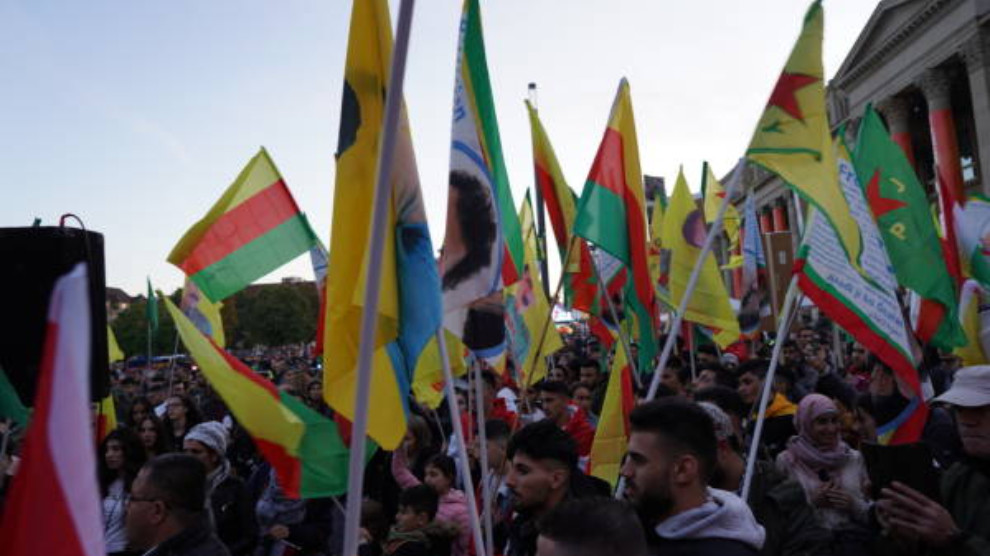 Sunday has seen demonstrations held all over the world.
STUTTGART
Hundreds of people held a protest in Stuttgart' Kobanê square  (Schlossplatz) to protest the 5 days of invasion of Rojava. Activists also condemned the attack by the Turkish armi which left many civilian casualties in Serêkaniyê.
ROME
Two new demonstrations against the invasion of Northern and Eastern Syria was held in Rome.
In the morning, a protest was held in front of the Turkish consulate. In the evening, a march was organised in the Şehit Tekoşer Piling (Lorenso Orsetti) Park and was joined by hundreds of Kurds and Italians.
ATHENS
A demonstration was held in Athens to protest the massacres and attacks carried out by the Turkish state.
More than ten thousand people joined the march, which had been promoted by institutions from all four parts of Kurdistan.