Demonstrations in Iraq enter the third week
Two people lost their life on Friday while a total of 195 people have been wounded from the start of the protest.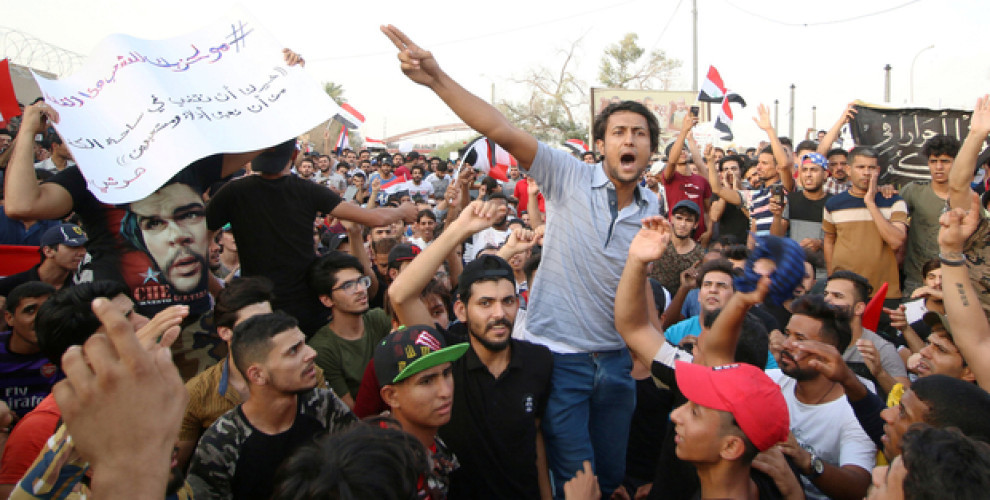 Demonstrations in Iraq entered the third week.
Protest was sparked by the poor public services, inadequate government's policies and the interruption of water and electricity supplies.
Basra was the first city where protests erupted on 8 July and the wave of discontent soon spread to Najaf, Zukkar, Misan, Hille, some neighborhoods of Baghdad, Diwaniyah and many other cities.
Despite government attempts to calm down things, and despite the intervention of the authorities, demonstrations have been carried out in many cities on a daily basis.
According to Rojnews, as activists took to the streets in Baghdad, Diwaniyah, Najaf and Diqar, two people lost their life (one in Najaf and one in Diwaniyah) and 45 people were injured as a result of the intervention of the security forces.
Iraqi Ministry of Health spokesperson, Seif Bedr, confirmed the balance.
Iraqi Human Rights Association said that 12 people were killed and 571 were injured in the protests carried out on 19 July.
The statement adds that 195 of the wounded people were recorded as civilians, while the rest were recorded as security forces.
During the demonstrations 47 buildings were set on fire: 18 were State institutions, 22 party buildings and 7 public buildings.