Civil disobedience at Amnesty International offices in London
Kurds and allies held a civil disobedience action in the Amnesty International offices in London to draw attention to the hunger strikes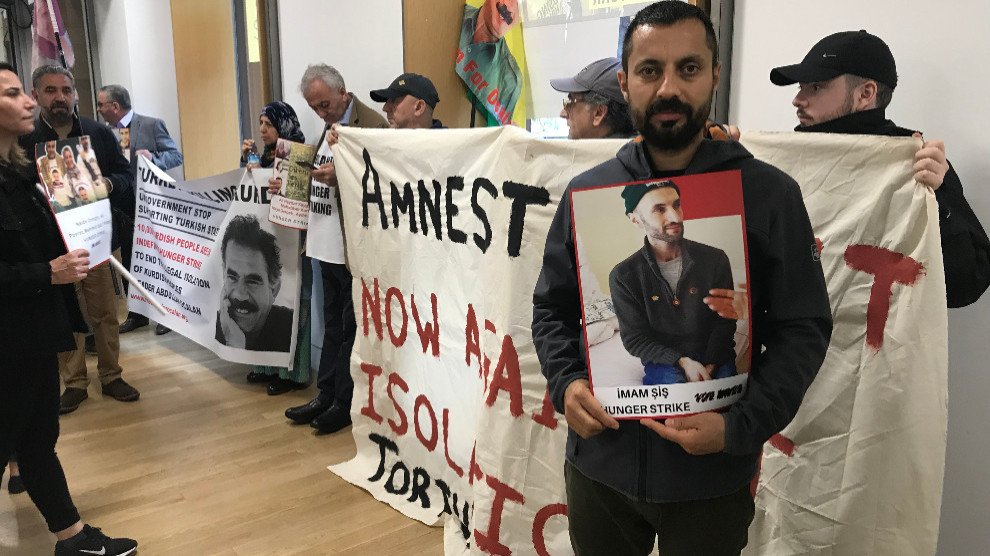 Actions held in London to protest the isolation imposed upon Kurdish People's Leader Abdullah Ocalan continue. A group of Kurds and their allies held a civil disobedience action in the Amnesty International offices in London.
The demonstrators have been in the offices since noon. The group announced that they won't leave until they meet with the Turkey desk and receive a convincing answer. The activists hold a banner that read, "Amnesty International Take Action Against Torture and Isolation" and chant "Make noise against the isolation".
The group also hold photographs of hunger strikers and Ocalan and will be submitting a detailed folder they prepared on the hunger strikes to Amnesty International Officials.
One group continues the protest inside the offices while another holds another demonstration outside.