Civil disobedience action for Afrin at Dusseldorf Airport
In Germany, the actions continue for Afrin. In Dusseldorf, an action of civil disobedience action took place at the airport. The police attacked the activists and injured four people.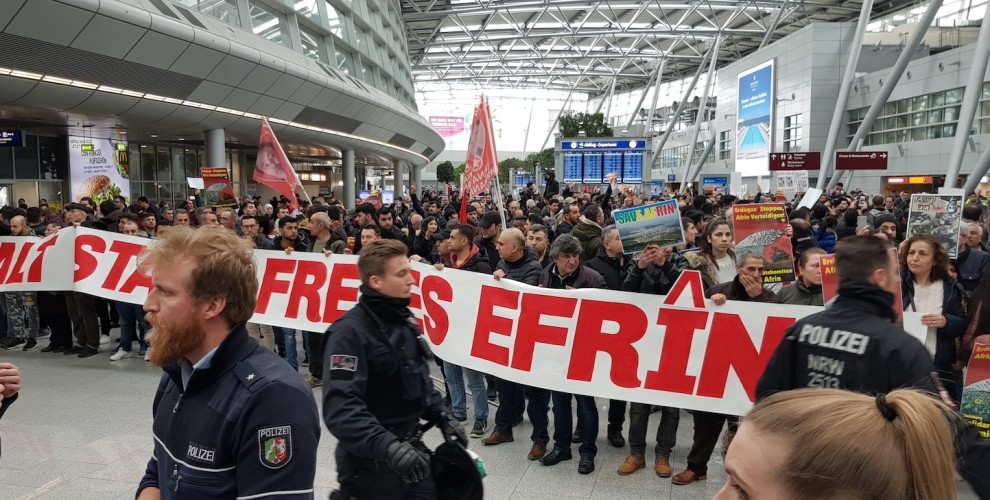 A large crowd from the cities of Duisburg, Essen and Dusseldorf protested against the Turkish war of aggression on Afrin in Dusseldorf Airport at Terminal C.
The action of civil disobedience, which started at 12.30 pm, also condemned the cooperation of the Federal Government with the Turkish government.
From time to time there were tensions due to provocation attempts by Turkish fascists. The police attacked the protesters and injured four activists.
The action at the airport continues.