CHP to hold press conference in 81 cities after assault on leader
Following the attack on the CHP leader Kemal Kılıçdaroğlu on Sunday, the party will hold a press conference in  81 cities simultaneously.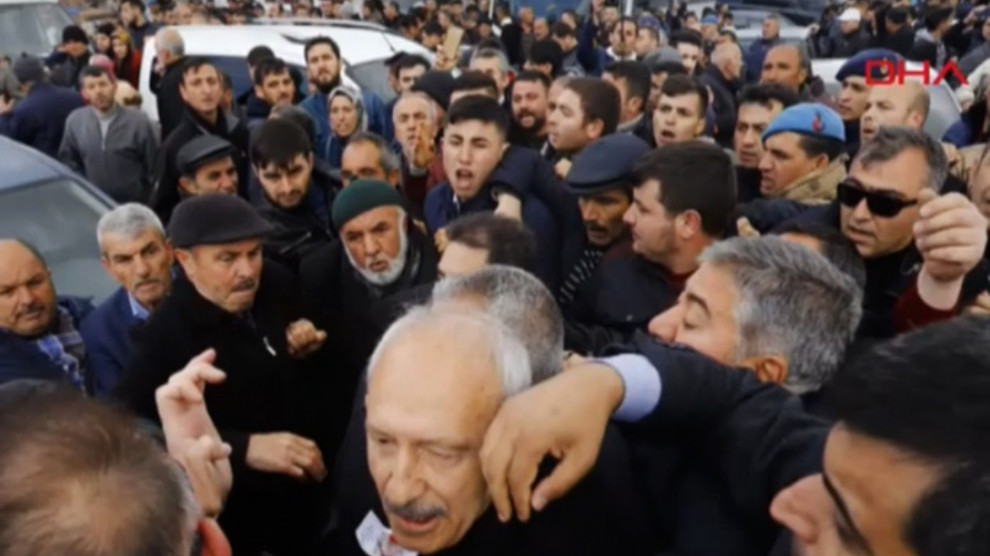 The CHP provincial organizations, will hold press conference in 81 cities today at 12 pm.
The statement will protest the lynch attempt against Kılıçdaroğlu at a funeral ceremony for a soldier in Ankara, on Sunday.
After the attack, the CHP reported that the attackers were brought from outside and organized.
Camera footage showed the mob trying to punch and kick the politician. A video of the incident showed the CHP leader hit on the head at least twice as a clutch of security guards attempted to keep dozens of shouting and fist-pumping men away.
Defense Minister Hulusi Akar, who was also present at the funeral, arrived at the house after the attack, also telling the group to calm down. "We're evacuating this place. My brothers, you have given your messages, showed your reactions, now we're evacuating this place peacefully."
The attack comes weeks after the CHP won the local elections in Ankara and Istanbul, ousting the ruling party which ran the cities for more than two decades.