"Breaking the isolation on Öcalan is a priority task for women"
Breaking the isolation on Kurdish leader Abdullah Öcalan should be a priority task for all women, Pervin Buldan, HDP MP for Istanbul said.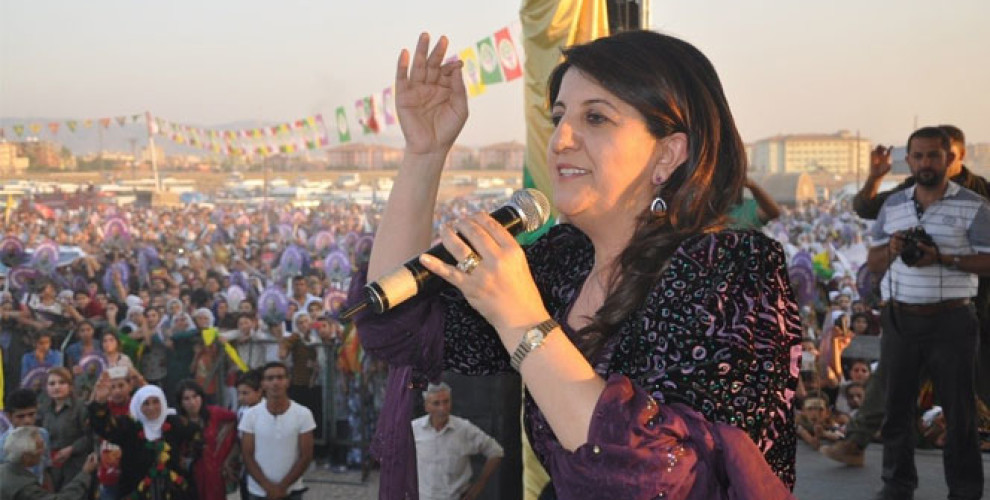 Peoples' Democratic Party's (HDP) Istanbul MP Pervin Buldan spoke after Öcalan's lawyers were denied permission by the Bursa Prosecutor's Office to visit the Kurdish leader in İmralı Island Prison where he is held in aggravated isolation.
Buldan pointed out that not only Öcalan but all Turkey's society is isolated and said: "We can't evaluate the isolation as a fascist practise that targets Öcalan alone, because Öcalan has very valuable ideas about peace and democracy in Turkey and developed a peace project."
Citing Öcalan's 18-year imprisonment under solitary confinement, Buldan said breaking the isolation on the Kurdish leader is a priority task for women.
"We, as the society, should raise our voice against this aggravated solitary confinement and should inform the public opinion about it. We have to show our reaction. Breaking the isolation on Öcalan should be a priority task for women" she said.
Buldan criticized the actions held by women's movement for Öcalan for being insufficient and said "Only women can break the isolation on Öcalan with a strong dedication. Women can secure Öcalan's freedom."
ÖCALAN CANNOT MEET WITH HIS LAWYERS SINCE 2011
Imprisoned in Imrali High Security Prison for 18 years, Kurdish leader Abdullah Öcalan is denied any contact with his lawyers for more than six years. The Kurdish leader last spoke with his lawyers during a routine visit on July 27, 2011.
A delegation of politicians and family members are barred from visiting Öcalan since summer of 2015 except Mehmet Öcalan's, Abdullah Öcalan's brother, visit to the island in 2016 during the period of hunger strikes by politicians demanding immediate access to him.
Öcalan's lawyers apply for permission to visit their client every week and the Office of the Prosecutor rejects the application each time. After the declaration of the State of Emergency by the Turkish state, Öcalan's lawyer can't even get an official explanation from the prosecutor about why the visits are not allowed.