Afrin Liberation Forces: 4 invaders killed in Afrin and Bab
Afrin Liberation Forces announced that 4 invaders were killed in actions against invasion forces in Afrin's Shera and Rajo districts and the Bab region.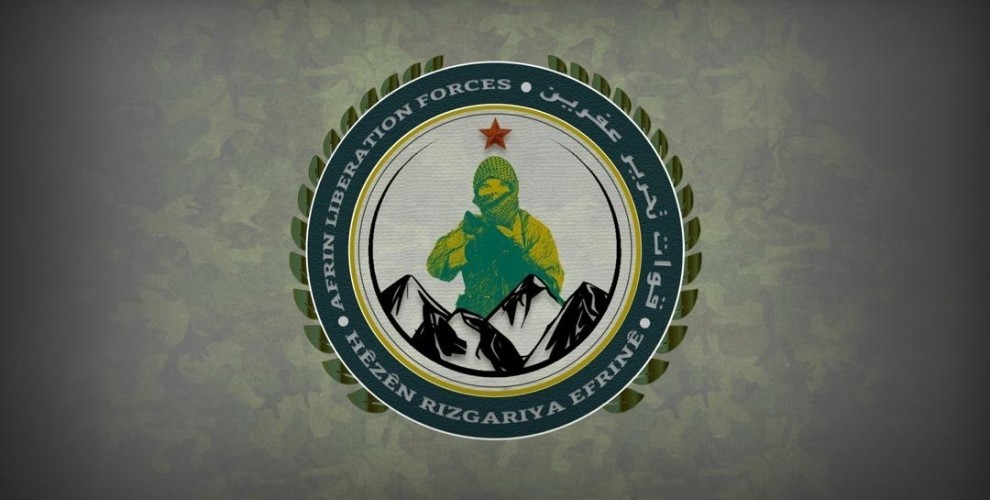 Afrin Liberation Forces carried out actions against Turkish state allied gang groups in 3 locations.
Afrin Liberation Forces issued a written statement and said: "Actions by our fighters against the invading Turkish state and their allied gangs positioned in Afrin and in neighboring regions."
The statement included the following details on the actions in Shera, Rajo and Bab:
"On February 27, our fighters carried out a sabotage action as Sultan Murad terrorists gathered along the road between the Shera district and the Sinka village. 2 terrorists named Mustafa Ebu Eyhem and Usama Chelo were severely wounded in the action.
On February 28, a sabotage action was carried out against a terrorist group in a location that belonged to the Firqa Tas terrorist group in Afrin's Rajo district. 1 terrorist was killed in the action.
On February 28, our fighters targeted a military vehicle transporting Ahrar Al-Sham terrorists along the Tilal Al Inib road in the Bab region. The vehicle was completely destroyed and 3 terrorists inside the vehicle were killed."