2017 Barcelona Rambla attack was Spanish secret service informer
The leader of the group which on 17 August 2017 carried out an attack in the Rambla of Barcelona, was an informer for the Spanish secret service, the CNI, right up until the attacks in which 15 people were murdered.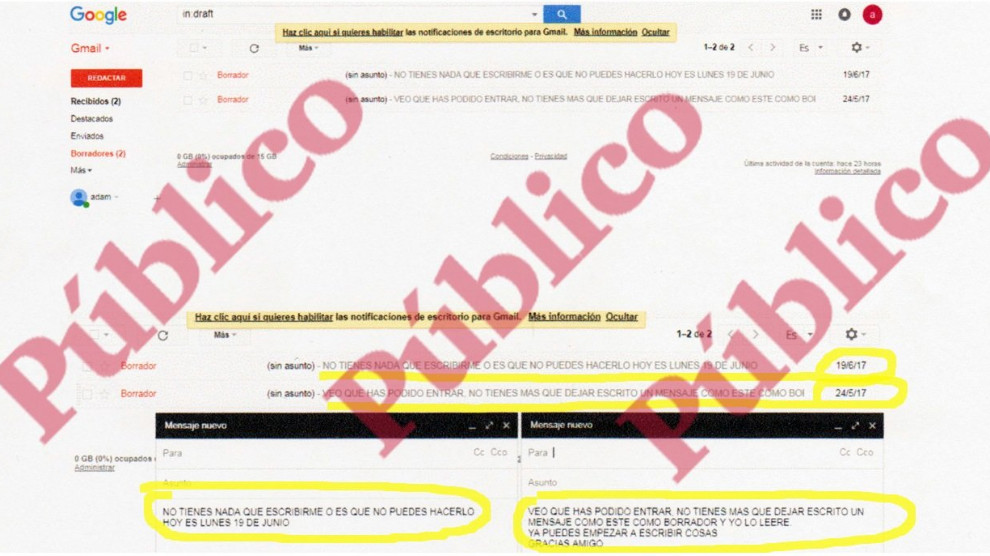 According to an exclusive investigation published by the Spanish digital newspaper Publico.es,  the CNI knew that a terrorist group based in the Catalan town of Ripoll was preparing an attack.
The newspaper has had access to information that confirms this relationship between the Spanish intelligence agency and Abdelbaki Es Satty, the mastermind of the attack. The paper was also able to prove that the CNI spies were monitoring the group's movements to and from the location of their bomb factory.
The intelligence agency communicated with Satty, the imam of Ripoll, through a hard-to-detect communication system known as "dead mail drops", which consists of writing draft emails without sending them. The two people who want to communicate enter the same mailbox and add to their drafts, but since they never hit 'send', the data does not circulate on the internet. As Público.es notes, this system was invented by Bin Laden.
The newspaper has obtained screenshots from the gmail account that was used for communications between the imam and the CNI. The email used for communication was active until at least two months before the attack. 
On 16 August 2017 Satty and one other terror group member were killed when an explosion occurred in the house were the group was fabricating explosive.
Confidential CNI reports that the newspaper has obtained demonstrate that the Ripoll terror cell was monitored by Spanish intelligence. These documents show that the Spanish agency listened to their conversations and followed their movements. The CNI was aware of the trips made by the members of the Jihadi group from Ripoll to Alcanar and knew about the existence of the villa where explosives were being manufactured.
Moreover, Público affirms that the Spanish secret services monitored the terrorists until the very day of the attacks and that Satty's name was erased from CNI files after the attacks.
These new evidences proved even further what was already being exposed by Catalan media. The families of the victims deserve justice and the truth.