19th Congress of the KNK kicks off in the Netherlands
Turkish incursion into northern Syria is the main agenda of the KNK congress.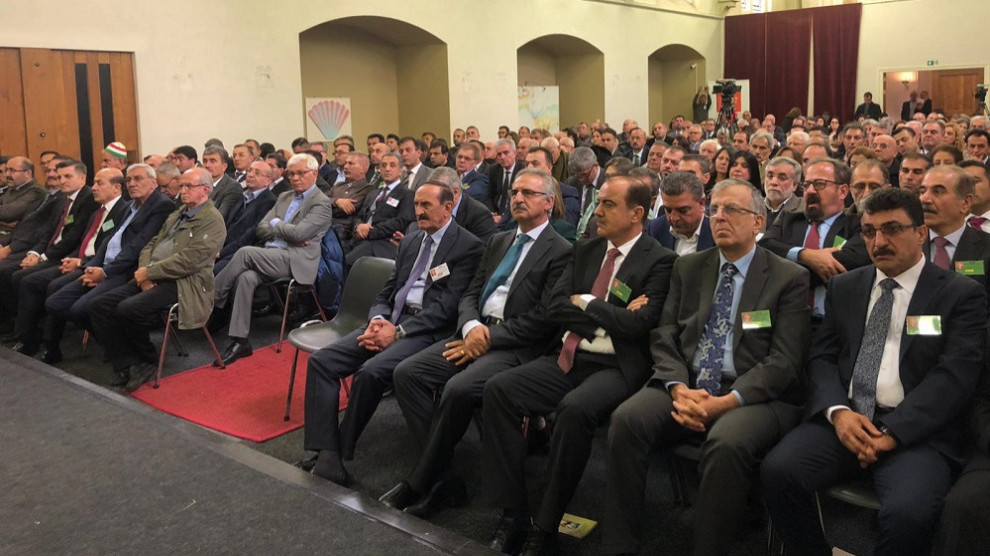 The 19th ordinary congress of the Kurdistan National Congress (KNK) has kicked off in the Netherlands on Friday. The founding congress of the KNK had been held in the Netherlands in 1999 and the 19th ordinary congress marks the 20th year of the organisation.
The three-day congress is attended by hundreds of delegates, as well as Kurdish politicians, intellectuals, academics and artists living in Europe.
The attendees representing around 50 parties and institutions include PUK (Patriotic Union of Kurdistan) Politburo Executive Board Member Mele Baxtiyer, PYD (Democratic Union Party) Co-chair Shahoz Hesen, KONGRA-GEL Co-chair Remzi Kartal, Gorran Movement's Fuad Cemal and Cizire Canton Foreign Relations Council Co-chair Dr. Abdulkerim Omer.
Making the opening speech of the congress, KNK Executive Board Member Zübeyir Aydar congratulated on the 20th year of the Kurdistan National Congress and said the following;
"KNK is holding its 19th congress in a significant period. Rojava is under a major assault today. Our country is under a great threat. The Turkish state has been carrying out an incursion into northern Syria for 10 days now. This attack is on global agenda and it also constitutes the main agenda of our congress today. With the message we are to give here, we need to be an answer to those resisting. We need to announce to the whole world that the Kurds are one voice."