Raids against "Osmanen Germania" in Germany
In three federal states raids took place against members of the Osmanen Germania, a Turkish ultra-nationalist gang organized in 2014.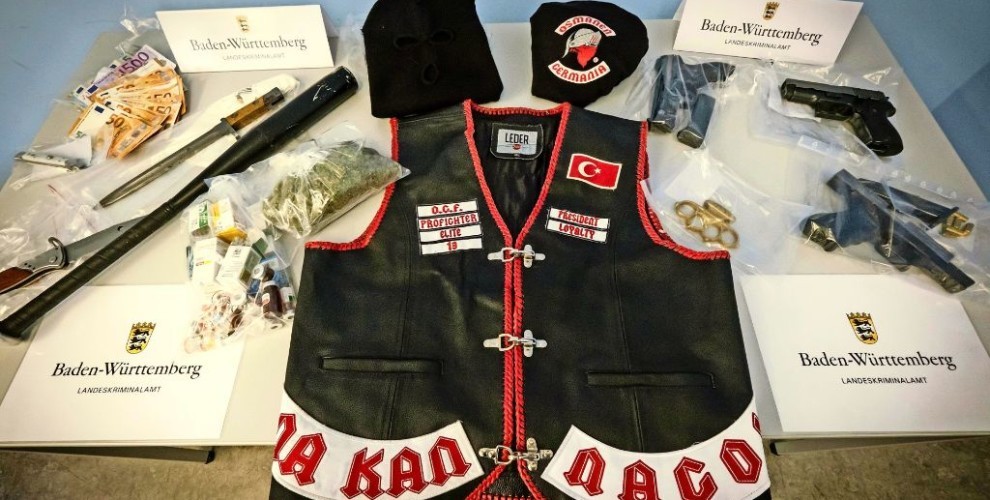 According to a press release by the Federal Ministry of the Interior, since 6:00 am "anti-corruption investigative actions" have taken place against the club Ottoman Germania BC (Ottomans in Germany) in North Rhine-Westphalia, Baden-Württemberg and Hesse.
The house searches are carried out by order of the Federal Minister of the Interior. There is an "urgent suspicion that the purpose and activity of the club Ottoman Germania BC violate the penal laws".
According to information from the Federal Ministry of the Interior, the "Ottoman Germania BC" currently has 22 local groups throughout the entire federal territory, with a large proportion of the approximately 300 members having "Turkish roots".
BACKGROUND
In January 2018, North Rhine-Westphalian Ministry of Interior confirmed that "The "rocker-like" organization of Turkish nationalists that takes right-wing extremist positions maintain contacts with the "Erdogan regime in the broadest sense." Photos on the internet proved personal contacts of leading members of the rapidly growing group in NRW with representatives of the AKP and the judiciary.
The activities of the Osmanen Germania gang which has organized under the guise of a boxing club have become a topic of discussion in Germany. The gang was brought to public attention in the Stuttgarter Nachrichten newspaper and the ZDF television program Frontal 21, and the public therewith demanded a serious investigation into this gang's ties with the AKP regime.
The Greens Party Group in the State Parliament had submitted a written inquiry about whether state administration was aware of the ties between Osmanen Germania and the UETD. Greens Group Chairperson Hans-Ulrich Sckerl demanded a far reaching investigation using all the capabilities of intelligence and security units.
The Greens official had also pointed to the information about the AKP financing the Osmanen Germania and said: "Financially supporting attacks against Kurds in Germany and people who speak their minds openly is unacceptable."
AKP MP Metin Külünk, who is close with Turkish President Recep Tayyip Erdoğan, had been detected transferring money to the leaders of Osmanen Germania for the purchase of weapons various times. After information and documents surfaced in German media, security units had to launch an investigation against the gang.
Related News: