Iran reacts to new Trump-Macron pact
Iranian President Hassan Rouhani tells Trump he can't decide on the future of the nuclear agreement.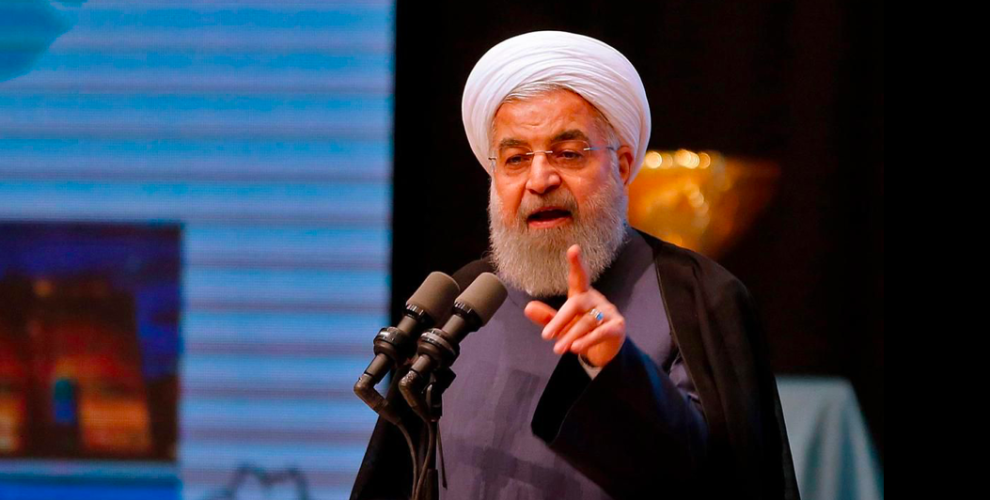 Speaking in Tabriz in northern Iran, Iranian President Hassan Rouhani said that US President Donald Trump "thinks he can decide, together with a European leader, the fate of an agreement signed by seven countries". Rouhani asked: "Why? With which right?".
During a press conference in Washington on Tuesday, Donald Trump and French President Emmanuel Macron disclosed their intentions to make a new deal on Iran's nuclear program.
Trump has hinted he wants to actually break the nuclear deal since he arrived in the White House in January 2017. The nuclear deal was signed in July 2015 by the seven countries, impulsed by former US President Barack Obama.
The seven signatories are: Iran, United States, Russia, China, Germany, France and Britain. Trump has said this is the "worst" deal the US has ratified.
Rouhani has said: "If Trump wants to decide on the fate of a signed agreement to make a new one, he should say what he has been doing for the past two years".
Rouhani accused Trump without naming him directly: "You are nothing but a business man. You have no experience in politics, in law, or in international agreements", he said.
Reminding that the International Atomic Energy Agency of the UN regularly review the nuclear agreement, Rouhani said: "We showed our good intentions to the world (by signing the nuclear deal). We wanted to prove to the world that Iran was not looking to produce weapons of mass destruction".