8 March Message from Ayla Akat Ata: Our voices from prison will join yours in the streets
Former HDP deputy Ayla Akat Ata, in prison as a result of the operations ordered by the AKP / MHP government said in her March 8 message: "Our voice, our word, will mix with the voices of all women in all streets and squares."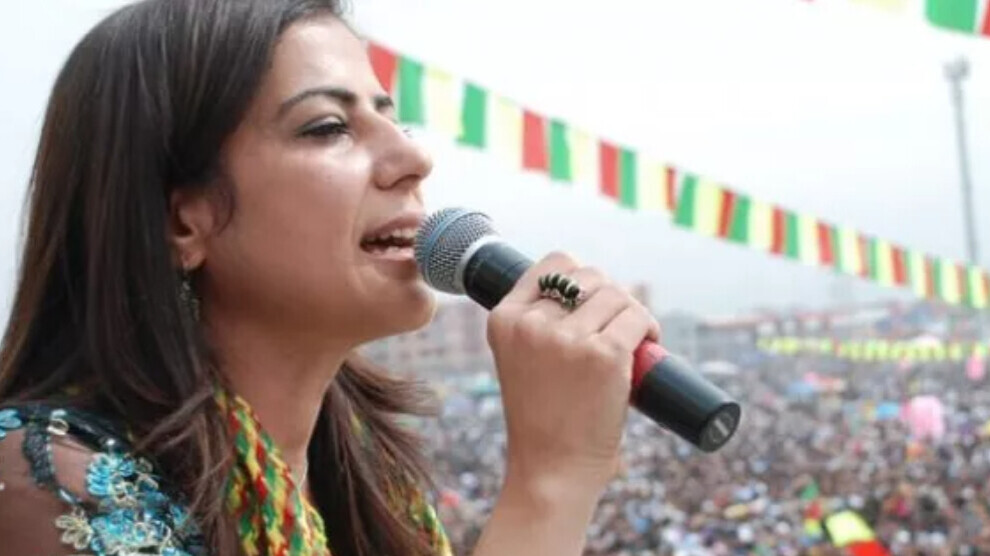 Rosa Women's Association founding member and former HDP deputy, Ayla Akat Ata, who was arrested on 2 October 2020 within the scope of political genocide operations, sent a March 8 message from Sincan Closed Prison.
Ata said: "On this 8 March, I will dance with all the women who will join the rallies despite the pandemic. On this 8 March, I will join my voice and word to that of all the women who demand equality and freedom in the various initiatives.
On this 8 March, I will once again say 'we will not lose one more life' with all the women walking arm in arm in the night march. On this 8 March, I will dance with all women in Sincan prison for exercising their right to think and organize, and for the exercise of their right to do politics. Our voices and our words will mix with the voices of all the women in the demonstrations and in the squares. We existed, we exist, we will exist."