5-year-old run over by armored vehicle and seriously injured in Urfa
In Urfa, a five-year-old girl crashed into a Turkish army armored vehicle and was run over. The seriously injured girl is no longer in danger of death. The Amed Bar Association is calling for a ban on armored vehicles in residential areas.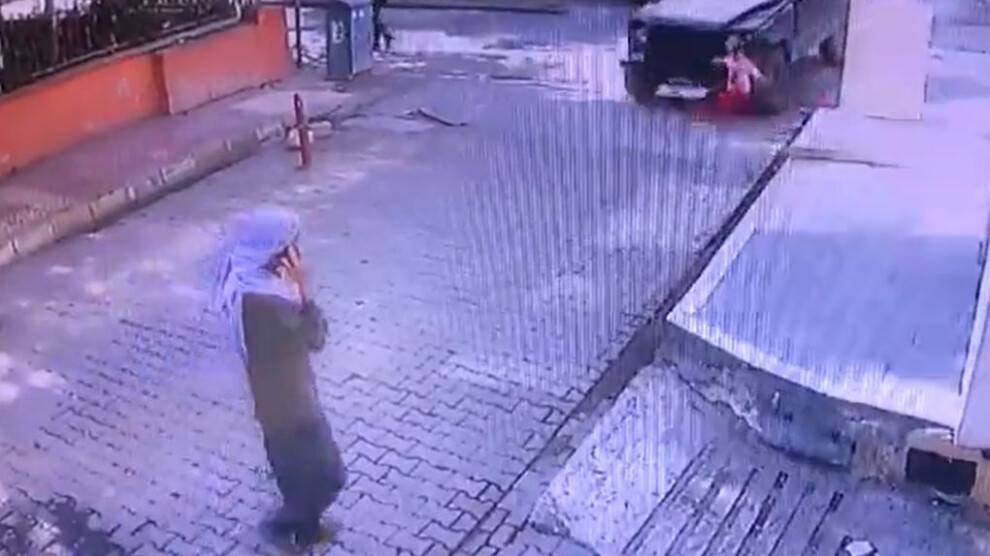 In the province of Urfa, a five-year-old girl was hit by a Turkish armored car and seriously injured. The girl was walking with her parents in the center of the Viranşehir district on Wednesday afternoon when she tried to cross the street. Video footage from a surveillance camera shows that the child ran into the road and fell upon hitting the armored vehicle. A wheel of the car rolled over the girl's legs.
The seriously injured five-year-old was taken to Mehmet Akif Inan Hospital in Urfa. According to her uncle, she suffered a total of four serious fractures. According to information, there is no longer any danger to her life.
Amed Bar Association calls for a ban on armored vehicles in residential areas
Meanwhile, the Center for Children's Rights of the Bar Association of Amed (Diyarbakir) called for a ban on driving armored vehicles in residential and commercial areas. The organization sees the reason for the deadly danger of armored vehicles in the impunity of the perpetrators. "The drivers are effectively assured impunity, so such accidents have now taken on systematic features. Armored vehicles pave the roads due to the state's security policy and turn living spaces into dangerous places. This violates children's rights to a healthy environment, to play and to live. We will fight until the streets are free of armored vehicles and become safe places for children," said the Center for Children's Rights of the Bar Association.
42 fatal accidents in Kurdistan in 13 years
Time and again, alleged accidents caused by armored police and military vehicles occur in Kurdish cities. According to statistics from the Human Rights Association (IHD), at least 42 people, including 20 minors, have died in so-called armored vehicle accidents in the region over the past thirteen years. Another 90 people were injured, 21 of whom were under the age of 18. The perpetrators are not held accountable, and soldiers and police officers generally do not fear criminal consequences.