Temelli: Let's give the AKP a red card on 23 June
HDP co-chair Sezai Temelli visited Istanbul with Party executive members as well as MPs before the re-run of the city elections on 23 June.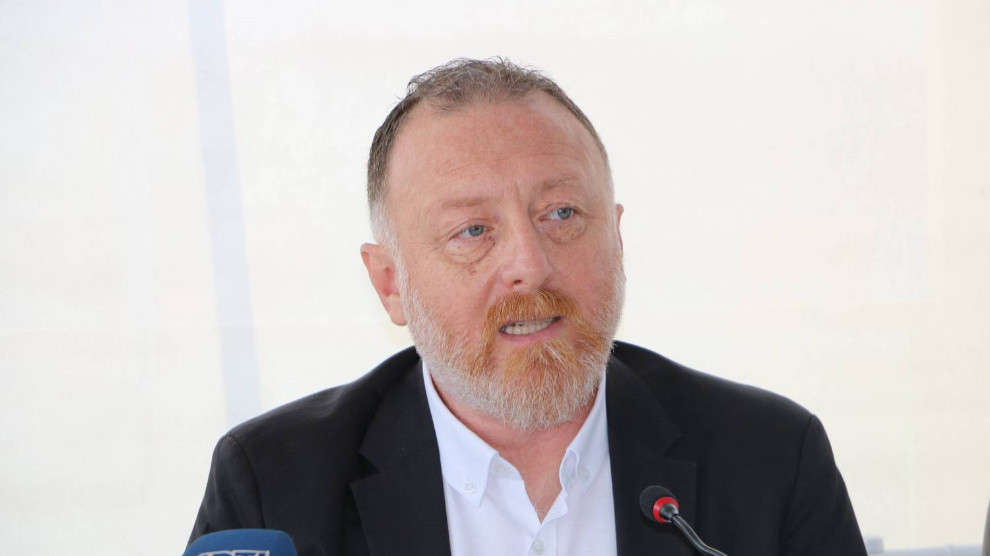 Subsequently HDP co-chair Sezai Temelli held a press conference in a hotel in Beyoglu.
Temelli was accompanied by HDP deputy Mehmet Tiryaki and Party assembly member Aylin Hacaloglu.
Temelli spoke about the Istanbul elections to be held once again on June 23 and pointed to the discussions over the HDP.
"The public in Turkey is sick of discussions over the HDP that do not include the HDP," said Temelli and added: "But as you know, a serious media embargo is in place and it is still continuing. Thus we believe such meetings are important to be able to reach out to society through you."
Temelli also criticized the education system as schools close and students receive their report cards and said: "The report cards are out, and the lowest scores go to this government again."
Temelli continued: "So, let's give a report card to the government at the Istanbul elections on 23 June. Let's give them their report card and make them fail the class. If they continue like this and take Istanbul, our children will not have any future left to speak of."
Temelli said universities have become poorer in terms of quality: "There are no more universities left. When we speak of universities today, we remember the trials of the academics for peace."
Temelli said students have very few job prospects even if they get into a university: "30 per cent of university graduates are unemployed. For this the 23 June elections must also be an objection to this massacre in universities."