SDF commander Qeremox: Turkey is deploying troops along Ain Issa front
As reported by Egîd Qeremox, one of the SDF frontline commanders in the Ain Issa region, the Turkish army is deploying troops on the Ain Issa front.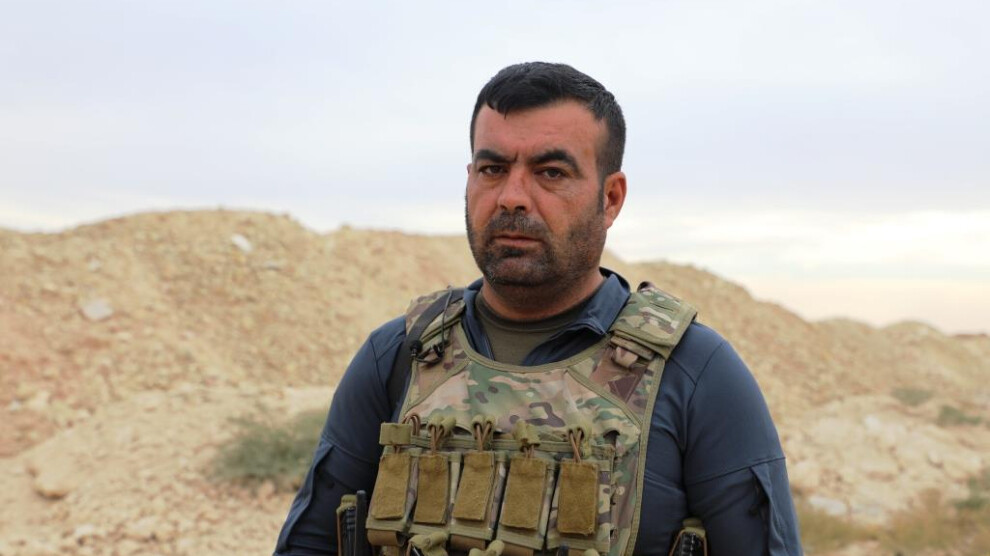 Attacks on the Autonomous Administration in northern and eastern Syria and Rojava have been escalating for months. It was only on Monday night that Turkish president Recep Tayyip Erdoğan announced that a new invasion was being prepared to occupy a 30-kilometer strip of the region. The district of Ain Issa is particularly threatened. Since 2019, the Turkish army and its mercenaries have been repeatedly trying to penetrate the region, located at the junction of the strategically important M4 expressway, forcing the population to flee and occupying the area. In this way, Turkey wants to break the connection between the cantons of Rojava and North.
Egîd Qeremox, one of the frontline commanders of the Syrian Democratic Forces (SDF) in Ain Issa is now reporting on Turkish troop concentrations in the region.
"Preparing for a new attack"
Commander Qeremox told the ANHA that "the Turkish state has sent large contingents of troops to the area around Ain Issa and some villages in the region to prepare a new attack. In the last few months, the SDF fighters have inflicted heavy casualties on invading forces as part of self-defense. The Turkish army has repeatedly had to ask Russia for help in recovering the bodies of their soldiers who were killed around Ain Issa."
"We are ready"
Commander Qeremox underlined that all preparations have been made to successfully counter a new Turkish invasion and pointed to Russia's role in the Turkish aggression: "In the last few months, Turkish missiles have fallen near Russian bases. But Russia took no position on this. Therefore, Russia's presence in the region is nothing more than a formality."
Permanent attack on the civilian population
On 18 May, a woman and 4 children were injured in Turkish artillery fire south of Ain Issa. The attack on the village of Qertaç, 45 kilometers deep into Syrian territory, is a clear indication of Turkish invasion ambitions. On 22 May, a civilian was injured in a Turkish drone strike. The shelling continued on Monday. The village of Gozeliyê in the vicinity of the region around Til Temir bordering Ain Issa and the strategically important M4 expressway were attacked.