Hannover police take on role of Turkish colleagues against Kurds
The Hannover police has spared no expense and effort to determine the participants in a memorial in September 2017 and initiate proceedings for "violation of the Association Act".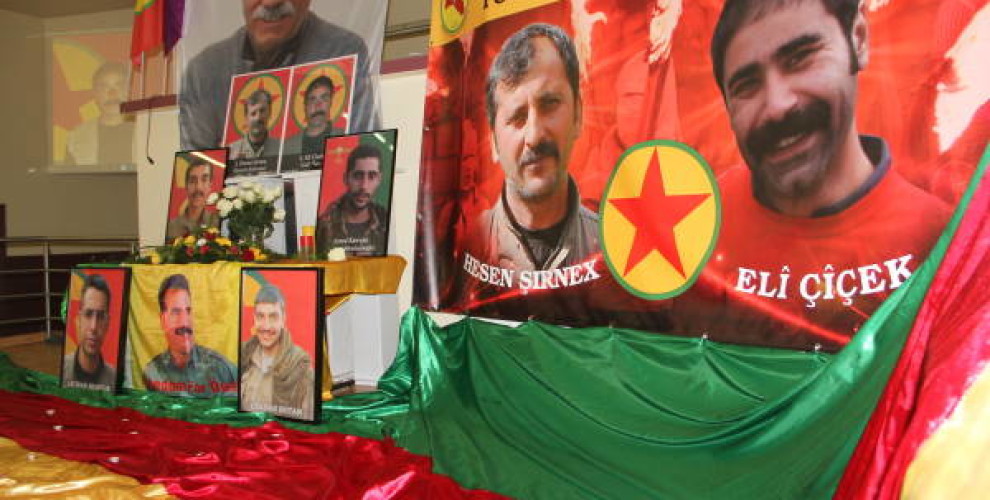 On September 6, 2017, a memorial service for fallen members of the Kurdish youth movement (Tevgera Ciwanên) took place in Lehrte town near Hannover. The memorial was held for Hesen Şirnex (Hüseyin Kuluman) and Ali Çiçek who were killed in an air raid on Maxmur Refugee Camp, Egîd Saruhan (Delil Qamişlo) who fell in Avashin, Uğur Daskan (Hogir Bakustan) who fell in Hakkari and Mehmet Mendanlıoğlu (Amed Kawyan) who fell in Shengal.
The event also included the screening of a video about the life of Ali Çiçek, who spent some time in Hannover after his escape from political persecution in Turkey and then joined the guerrilla ranks in Kurdistan.
One-year investigation to determine the participants
About one and a half years after the memorial service, the Hannover police initiated a preliminary investigation against 25 participants, which they were able to investigate. No expense or effort was spared to find out who attended the memorial service. Finally, the concerned 25 people were summoned for questioning. They are accused of "violation of the Association Law".
Kurds refuse to give a statement
Speaking to ANF, the Kruds targeted by Hannover police stated that the criminalization of a "memorial" as a "crime" represented a great disrespect for the values ​​of the Kurdish people. They announced that they would not collectively comply with the summons: "In the face of such disrespect, we feel no need to give a statement. Attending a memorial service is not an offense, but an honor."
The measures of the Hannover police are hardly different from the repression of the Turkish state police against the Kurdish population, the targeted Kurdish citizens said and added: "What does the police want to do against us? No banners, banners, pictures or symbols are allowed and now even a memorial is tolerated anymore. However, this criminalization cannot intimidate us. We will continue to commemorate those who have fallen for the freedom of a people."
Hannover: Hotspot of the anti-Kurdish repression
Hannover is a leading German city when it comes to repression against the Kurdish people's struggle for freedom. Again and again, the police arbitrarily raid the Kurdish associations in the city and strongly intervene all political symbols and images of the Kurdish People's Leader Abdullah Öcalan in demonstrations.
In a demonstration for Afrin in January last year, two 14- and 17-year-old adolescents were battered by the police and hospitalized, but the charges against the police remained without consequences. Not only the police, but also the judiciary follows this line. Most recently, a Turkish fascist who partially injured four Kurds with a knife on the street was acquitted by a court in Hannover city.