German left-wing politician acquitted in in PKK trial
German left-wing politician Heinz-Peter Schwertges has been acquitted in Bruchsal. He had been accused of having worn a solidarity sticker on the long march to Strasbourg, for which he was to pay 2,400 euros or serve a 60-day prison sentence.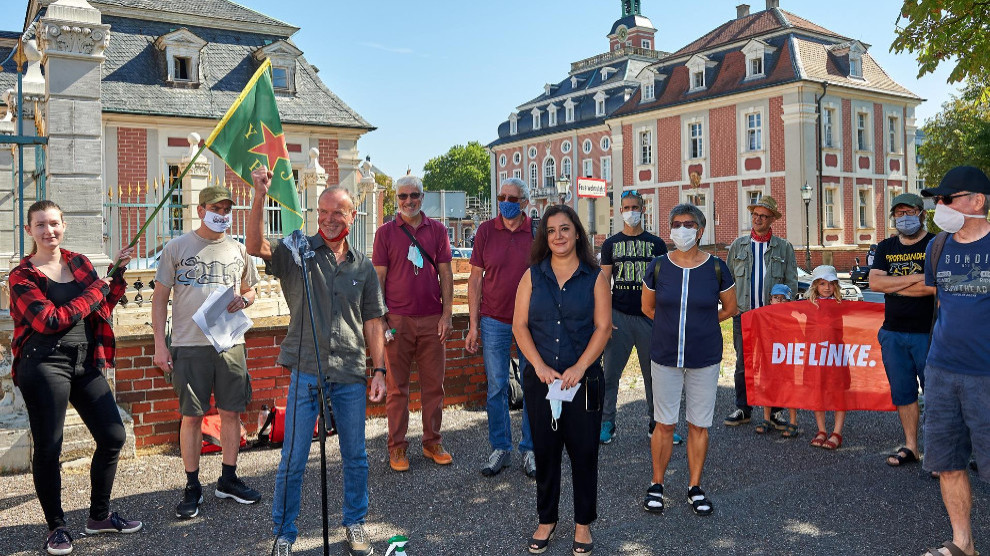 A local court in Bruchsal, Germany yesterday acquitted the Left Party state parliament candidate Heinz-Peter Schwertges. The German politician was sued over a solidarity sticker worn by him and confiscated by police officers during the long youth march to Strasbourg in 2019. According to the penalty order, Schwertges was to pay 2,400 euros for the sticker or remain in custody for 60 days for "spreading PKK propaganda".
On this occasion, a rally against the criminalisation of solidarity with the Kurdish movement was staged in front of the local court. Speakers at the rally included Gökay Akbulut, member of the German Parliament, Die Linke (The Left) state parliament candidates Alena Schmitt (Bruchsal) and Anna Jahn (Karlsruhe), as well as Rudolf Bürgel for Sie Linke state association.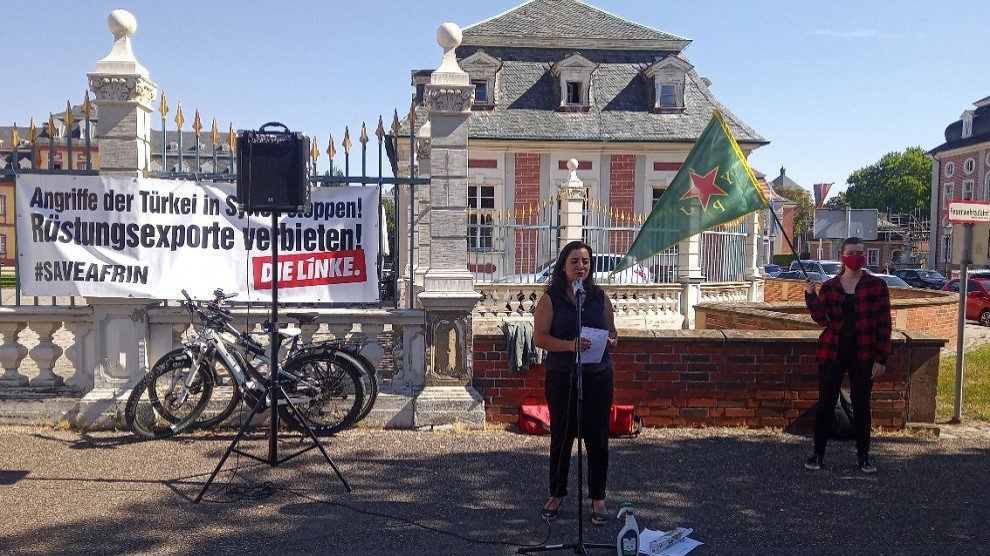 Gökay Akbulut, who herself was affected by death threats from the NSU 2.0., demanded for the Left Faction in the German Parliament the end of criminalization and prosecution of the solidarity actions for Rojava and the Kurdish and Turkish democracy movement in Turkey. The practice of banning Kurdish associations and institutions must be stopped, he said, as well as the close cooperation of German police and secret services with the Turkish authorities. One consequence of this was the imprisonment of many German citizens in Turkey.
Akbulut said: "Instead of cooperation and support for the Erdogan regime, Germany, during the time of its EU presidency, must ensure that the thousands of political prisoners in Turkey are released, arms exports are stopped and the refugee deal with Turkey is ended. Dialogue with the solidarity movement must be sought in Germany instead of persecution under the penal section 129b." In this sense, Akbulut, like all other speakers, declared her solidarity with Heinz-Peter Schwertges.