SDF: Turkey tries in every way to disrupt peace and trust
SDF Command issued a written statement regarding what happened in Deir Ez-zor.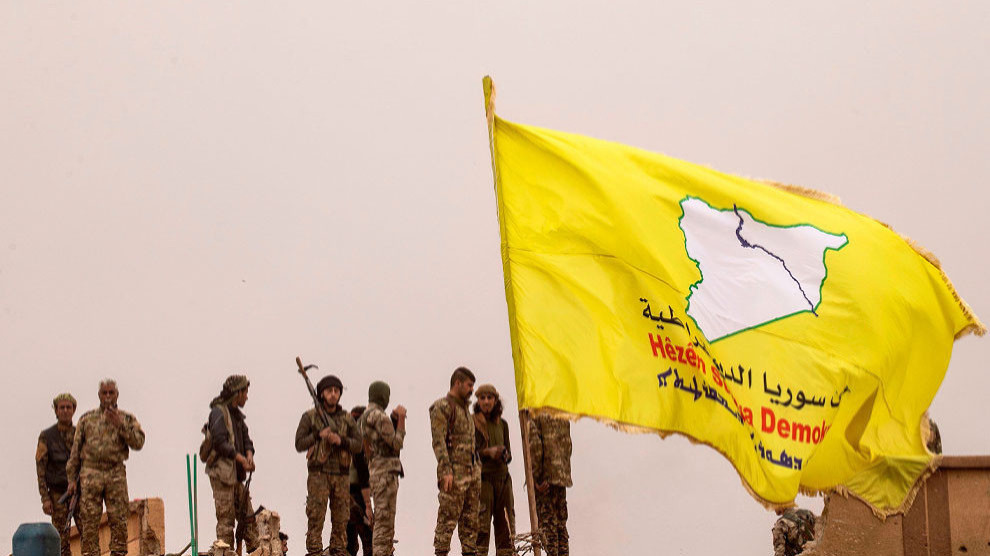 The General Command of Syrian Democratic Forces (SDF) issued a written statement regarding what happened in Deir Ez-zor. The statement said:  "What happened in Deir ez-Zor is not a one-off event. Targeting the tribal leaders and dignitaries in the region is part of a long-term plan. Circles that want to disrupt the Autonomous Administration are trying to disrupt peace and trust in the region. This plan started to be made after ISIS was swept away from Deir ez-Zor. ISIS was the dirty hand of these circles in the region. After ISIS was eliminated, its sleeping cells continued to exist in the region."
The statement continued: "ISIS cells are trying to create confusion in the region in a variety of ways, be it through propaganda or laying mines. The Turkish state and the Syrian government support these initiatives. The Turkish state plays an important role in the turmoil in the region. The Turkish state, which deceived the young people of the region, targets the peoples through the so-called Free Army and Jabhat al-Nusra. These efforts actually aim at bringing the tribes against, the SDF and the international coalition against each other."
The SDF General Command added: "We are aware that what has been done in Deir Ez-zor is not directed against a single tribe. The targeting of our people from Qamishlo to Dêrik for years is proof that what happened is not aimed at a single tribe. What happens in the region is carried out in a planned and programmed way. What is done is happening with the support of the Turkish state and the Syrian state."
The SDF statement continued:
"Those who rule this region are the peoples of this region. The peoples formed their own governments. The SDF has strong relations with the tribes in the region.
Our forces, which are the targets of smear policies in the press and military attacks in the field, have been accepted and claimed by all the peoples living in the region.
We emphasize once more. The SDF's primary goal is to destroy ISIS terrorism. ISIS is an organization targeting the people of the region. Hundreds of people were brutally murdered by ISIS.
Tribes from Cizre to Raqqa are making statements supporting the SDF. We are honoured by this attitude of our tribes. We express our sorrow for our tribal leaders who were targeted and killed in treacherous attacks. It is our national duty to protect unity and to unite around SDF despite what happened.
At the same time, we celebrate the international coalition's support of the tribes and the peoples of the region. On this basis, we thank the coalition that held meetings with the people of the region, tribes and opinion leaders, and supported our forces in the fight against terrorism.
Likewise, we would like to express our gratitude to all opinion leaders in Cizre and Euphrates regions."