The Coalition affirms its support and confidence in the SDF
The Coalition affirmed its support and confidence in the Syrian Democratic Forces as they commence operations to clear the final ISIS territories in northeast Syria.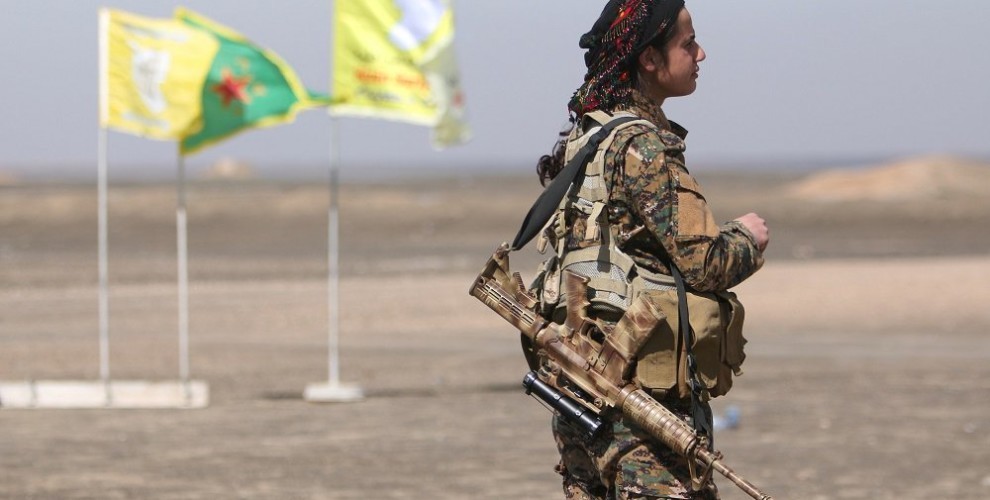 U.S. State Department spokeswoman Heather Nauert made a press statement about the launching of operations to liberate final ISIS strongholds in Syria.
During a Tuesday press conference, spokespersons confirmed the Syrian Democratic Forces (SDF) will return to offensive operations against ISIS in the Middle Euphrates River Valley. "ISIS retains a significant presence near the Iraqi borders from which it seeks to retain safe haven to plan attacks around the world and expand its territory in Syria and Iraq," said Leilwa Abdullah, spokesperson of al-Jazeera Storm campaign and Ahmad Abu Khawlah, commander of Dayr Az Zawr Military Council. "Over the coming weeks, our heroic forces will liberate these areas, secure the Iraq-Syria border, and end the presence of ISIS in eastern Syria once and for all."
The statement by State Department said; "The SDF's focus on ISIS is critical to achieving the lasting defeat of the criminal terrorist organization that continues to pose a threat to all nations."
"We continue to stand alongside our partners and ensure the liberation of all terrain held by ISIS terrorists," said Maj. Gen. James Jarrard, commanding general of the Special Operations Joint Task Force – Operation Inherent Resolve. "This is a key milestone in bringing lasting stability to both Iraq and Syria."
The press statement continued; "Since 2016, Coalition Forces have worked by, with and through SDF partners to reclaim territory from ISIS in Syria. Despite considerable losses, ISIS retains capabilities to plan and coordinate attacks against the region and Coalition homelands.
The Combined Joint Task Force – Operation Inherent Resolve, representing 71 nations and four international organizations, is committed to the defeat of ISIS in designated areas in Iraq and Syria, and setting the conditions for follow-on operations to increase regional stability."