PKK's Karayilan: Erdogan and Al-Qaeda forces failed in Afrin
PKK's Murat Karayilan said that Turkish president Recep Tayyip Erdogan and Al-Qaeda forces failed in Afrin and there is tremendous effort to hide this fact from the Turkish society.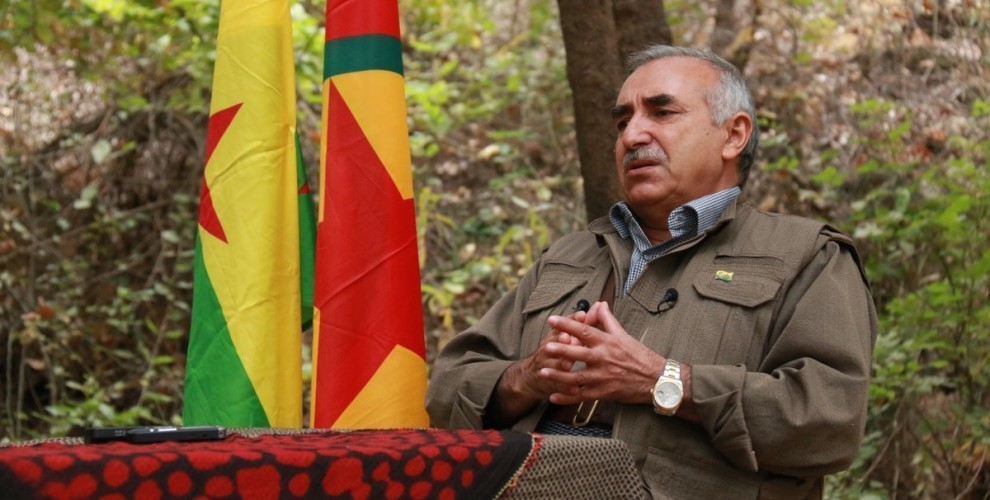 In an interview with ANF Turkish Service, Murat Karayilan, member of PKK's Executive Council said that the attack on Afrin is a total failure of Erdogan and Al-Qaeda forces. Karayilan also criticized Russia and Syrian regime for giving green light to the Turkish invasion operation.
"The attack on Afrin by the colonialist Turkish state is carried out within the context of Astana platform and with the active permission of Russia. We understand that this permission was granted to Turkey in return to a part of Idlib and economic interests" Karayilan said.
According to Karayilan, the US-led international coalition approved the barbaric Turkish attack on Afrin, although some members of the coalition didn't want to.
Karayilan urged international powers, especially Russia, to draw a line between themselves and Turkish colonialism and genocidal politics.
Here are some excerpts from Karayilan's interview:
"The fact is, with Erdogan's statement they planned to finish the invasion of Afrin within one week. These plans are all foiled. The Turkish army and Al-Qaeda forces didn't make any advances although 19 days passed since the start of the operation. Their most distant advancement is about 5 kilometres deep. In Burseya mountain they only advanced about 150 metres. And after that they said 'we are entering Afrin', 'not much left'. But this is not true."
"The casualties of Al-Qaeda gangs are about 350 and Turkish army lost about 200 soldiers. But they are hiding this from Turkey's public. Turkish army releases statements every day but these are only funny. A fighting army cannot rely so much on lies".
"The losses of YPG have not even reached 100."
"The Turkish state couldn't enter Afrin and it's already talking about entering Manbij. If they are that brave first enter Afrin then talk about Manbij. This army hasn't invaded Afrin. What they say about Manbij is nothing more than a bluff."
"Erdogan regime and Turkish press are trying to cover the Turkish army's failure in Afrin. They try to hide this fact from Turkish society by using all they have. The fact is Turkish army and its Al-Qaeda allies have failed. They didn't succeed by any means."