16 Turkish soldiers killed in actions and clashes
HPG reported that 16 Turkish soldiers were killed as a result of sabotage actions by guerrillas and clashes in northern (Bakur) and southern (Bashur) Kurdistan.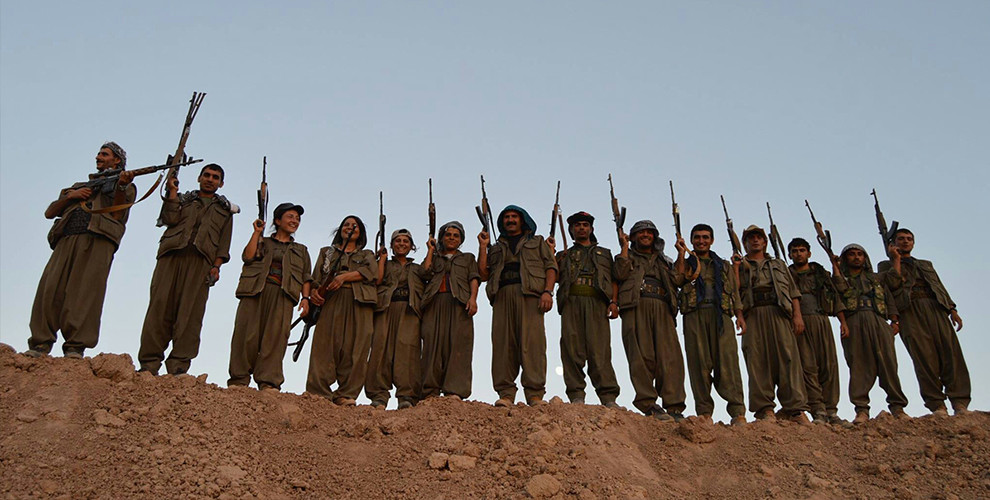 The Press and Communications Center of People's Defense Forces (HPG-BİM) released a statement providing information about clashes and operations of the Turkish army in northern (Bakur) and southern (Bashur) Kurdistan.
14 SOLDIERS KILLED IN KEVORTÊ
According to the statement, guerrillas carried out 2 sabotage actions against Turkish military units stationed on Hill Kevortê in the hamlet of Lêlîkan within southern Kurdistan boundaries. 8 soldiers were confirmed killed and 2 others wounded as a result of these actions.
On April 15, guerrillas targeted a shelter of the Turkish soldiers on Hill Kevortê. The shelter was completely destroyed, leaving 6 soldiers dead and 2 others wounded.
SABOTAGE AGAINST SECRET UNIT IN BAYKAN
Another sabotage action by guerrillas targeted a Turkish secret unit in Kelanis area in the countryside of Siirt's Baykan district on April 13. One Turkish soldier was killed here.
ONE SPECIALIZED SERGEANT KILLED IN SASON
HPG-BIM reported that the Turkish army launched an air-supported operation in Batman's Sason region at 00:30 on March 22. The operation area was intensely shelled by Turkish jets at 02:30 at night. One guerrilla was martyred in this bombardment.
As the operation continues, guerrillas engaged in a clash with Turkish forces in Geliyê Zorê area near the village of Hesena on March 23. Effective strikes of guerrillas left one specialized sergeant dead and one other wounded.
HPG added; "Unable to advance upon our forces on ground, the Turkish army bombed the area of guerillas with bombs containing chemical gas. This chemical attack, which goes against the international law of war left two comrades of ours dead. The operation was extended on March 26 and withdrawn on March 27."