SOHR: Over 180 Turkish rockets hit nearly 15 positions in Kurdish-held areas
Turkey's attacks against Syria continue increasingly.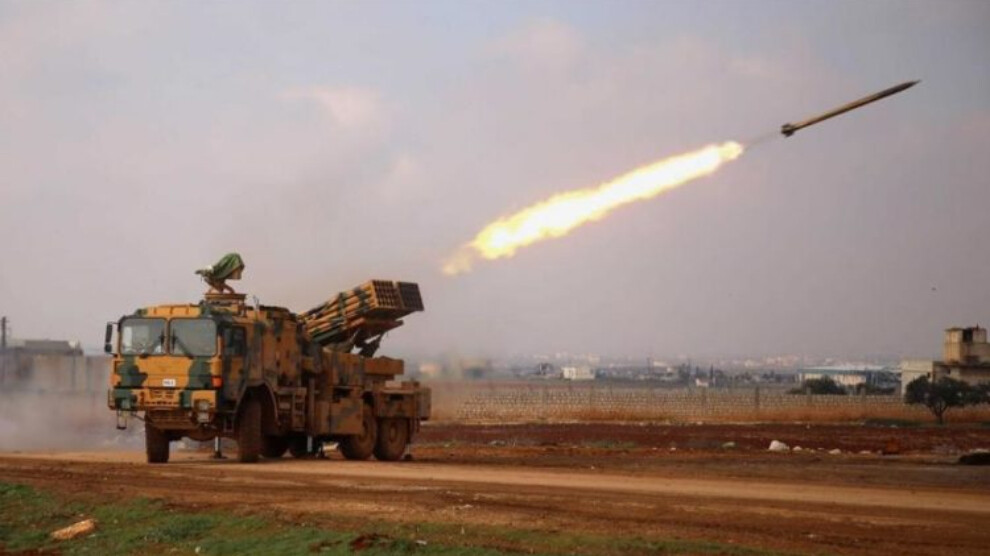 The Syrian Observatory for Human Rights (SOHR) reported that Turkish forces continue their intensive bombardment on the Kurdish-held areas in the northern and north-western countryside of Aleppo. Accordingly, Turkish forces launched over 180 rockets and artillery shells on Ain Daqna, Tel Ajjar, Deir Jamal road, Kafr Naya suburbs, Kafr Antwan, Tatmarsh, Abynand, Aqbiya, the vicinity of Tel Refaat, Sadd al-Shahbaa, and several other sites in Kurdish-controlled areas, which resulted in martial damage and injured a child in Aqbiya.
SOHR reported Saturday evening that Turkish forces intensively shelled the villages of Ibbin, Oqbiyah, Sawghankah, Wahshiyyah, Harbal, the surrounding areas of Tel Refaat, Shirawa district, Sadd al-Shahbaa and other positions in al-Shahbaa area in areas under the control of Kurdish forces, reacting the massacre of Afrin. However, no casualties were reported.