SDF discovers ISIS weapons depot in Raqqa
SDF has discovered an ISIS weapons depot in Raqqa. Three and a half years after the liberation of the city in northern Syria, the legacy of the Islamists continues to claim victims.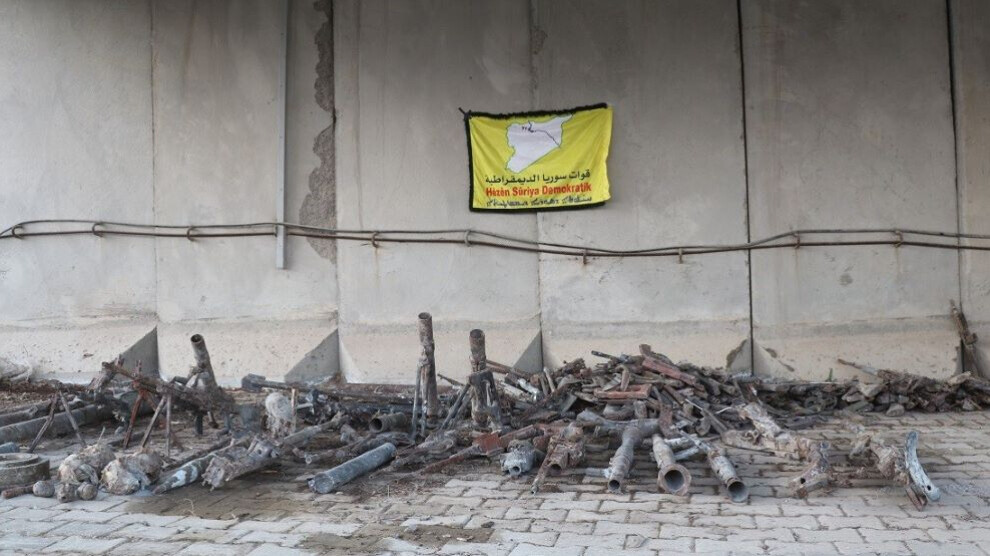 The Syrian Democratic Forces (SDF) have discovered and excavated an underground weapons depot of ISIS in Raqqa. Weapons, mines, explosives and ammunition were seized during the operation. In addition, an explosive device was defused in the vicinity of the depot. According to the SDF press office, the weapons depot was located under a residential building whose owners had fled the city during ISIS rule.
The legacy of ISIS, which had chosen Raqqa as the capital of its so-called caliphate, continues to claim victims three and a half years after its liberation. On Wednesday evening, six people, including two children, were injured when a mine exploded in the garbage dump in the village of Sahl al-Banat, five kilometers northeast of Raqqa.
The SDF also continues to crack down on ISIS clandestine cells in northeastern Syria. An operation was launched in Deir ez-Zor on Wednesday in cooperation with the international coalition against ISIS, and the capture of a leading Islamist was reported today. In a large-scale operation against ISIS in the Hol refugee and detention camp near Hesekê, dozens of Islamists were captured at the end of March and beginning of April, including the ISIS leader of the camp.