International Peace Delegation holds sit-in in Hewlêr
After the KDP forces prevented the Peace Delegation from holding a press conference in front of the UN, the members of the delegation staged a sit-in in front of the hotel in Hewlêr where they are staying.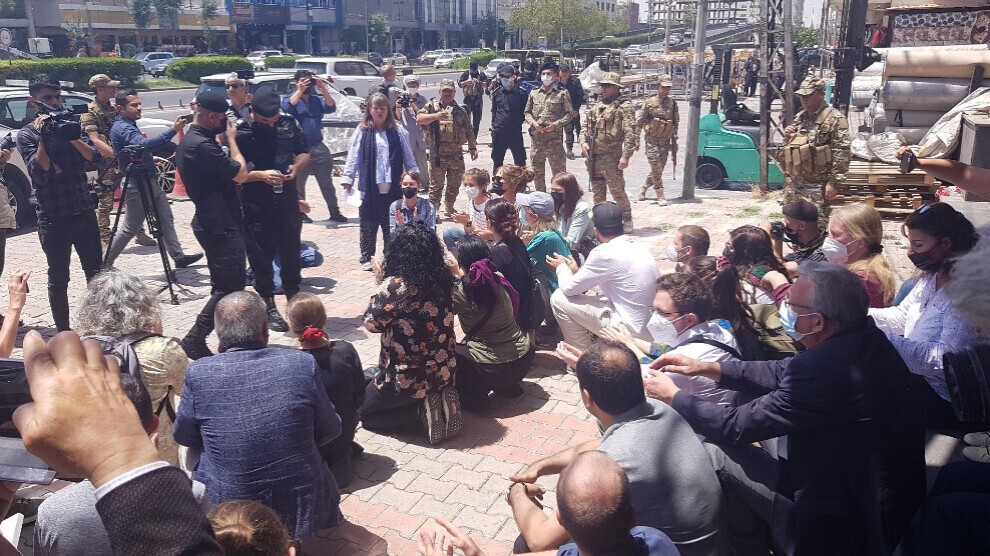 The International Peace Delegation wanted to hold a press conference in front of the United Nations representation but were prevented by KDP forces in Hewlêr from leaving the hotel they are staying in.
Thereupon, members of the Peace Delegation started a sit-in to protest this obstruction attitude.
Members of the delegation are protesting the KDP with slogans.