HPG: 6 Turkish soldiers killed in sabotage action in Şemdinli
HPG / YJA Star guerrillas carried out a sabotage action against the Newa outpost in Şemdinli, Hakkari as part of the 'Dem Dema Azadiyê' (Time for Freedom) campaign. 6 Turkish soldiers were killed in the action.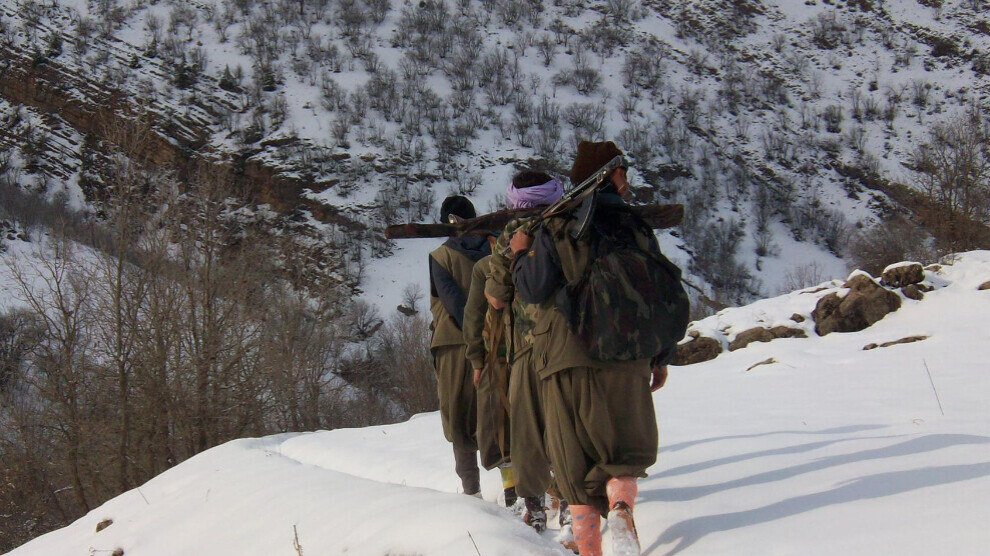 The Press Office of People's Defense Forces (HPG) released a statement detailing an action carried out by guerrillas against Turkish soldiers stationed in an outpost in the countryside of Hakkari province, Northern Kurdistan.
The statement said that guerrillas carried out a successful sabotage action against the Newa outpose in the Gerdiya region of Şemdinli, Hakkari at 08:00 on January 19 within the framework of the 'Dem Dema Azadiyê' campaign.
After monitoring the movements of the Turkish forces here and finding out that they mounted guard at the main entrance of the outpost during the day but not at night, guerrillas placed explosives at a position where 6 soldiers were positioned afterwards.
"Our forces successfully detonated the explosive they had placed and killed 6 invaders. There were survivors," said the statement.
After the action, Turkish forces rushed to the scene in dozens of civilian and armored vehicles and retrieved the casualties from the scene before launching an operation on the spot. This operation was withdrawn without any results at 16:00 on the same day, HPG added.